Duke of Sutherland Asparagus Servers, 1839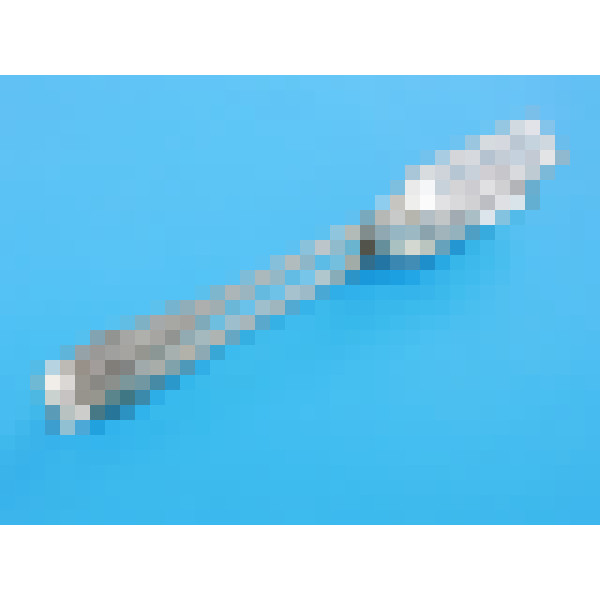 Sold
Asparagus Servers - King's Hourglass pattern - London 1839 by Benjamin Smith III - 27.5cm long; 252g - KE/1939
These are an outstanding pair of silver asparagus tongs in the King's Hourglass pattern with the ducal coronet and crest of the wealthiest British man of the early 19th century - the Duke of Sutherland.
These Georgian serving tongs are of the very highest quality with a good heavy weight and beautifully pierced grips - one has a lip at the end to prevent slippage. The central section is fitted with a restraining bar to prevent over-stretching. These servers were made by the important silversmith Benjamin Smith whose company were a known supplier to the royal goldsmiths Rundell, Bridge & Rundell (Rundell, Bridge & Co from 1834).
The engraved crest to the outside bow of these servers features a wolf passant, collared and lined for the Leveson-Gower family and is surmounted by the coronet of a duke - the highest rank of nobility below royalty. The condition is superb. Georgian period Hourglass pattern silver flatware is often worn, but these tongs remain crisp and were probably located in one of rarely frequented estates - the family owned Dunrobin Castle (north Scotland), Trentham Hall (Stoke-on-Trent) and Stafford House (London) among others.
The tongs were made in 1839 and were part of a very extensive Hourglass pattern service commissioned by George Sutherland-Leveson-Gower, 2nd Duke of Sutherland.
George Sutherland-Leveson-Gower, 2nd Duke of Sutherland (1786-1861)was styled Viscount Trentham until 1803, Earl Gower between 1803 and 1833 and Marquess of Stafford in 1833. He also assumed the title 20th Earl of Sutherland on the death of his mother the 19th Countess of Sutherland in 1839. He was a British MP, keen cricketer and his father had been the wealthiest man in Britain at the time of his death.
Further information is available on Wikipedia at this link:
George Sutherland-Leveson-Gower, 2nd Duke of Sutherland
Please note: These asparagus tongs were originally part of a very extensive service and we currently have a large quantity of Hourglass pattern table spoons and forks to match. Please contact us if you are interested in acquiring any of these pieces.
We also have further pieces on offer dating from 1785 that celebrated the marriage of George Granville Leveson-Gower, 1st Duke of Sutherland and Lady Elizabeth Sutherland and items from 1833 at the succession of George Sutherland-Leveson-Gower to the dukedom.