Fiddle, Thread & Husk Asparagus Tongs, 1843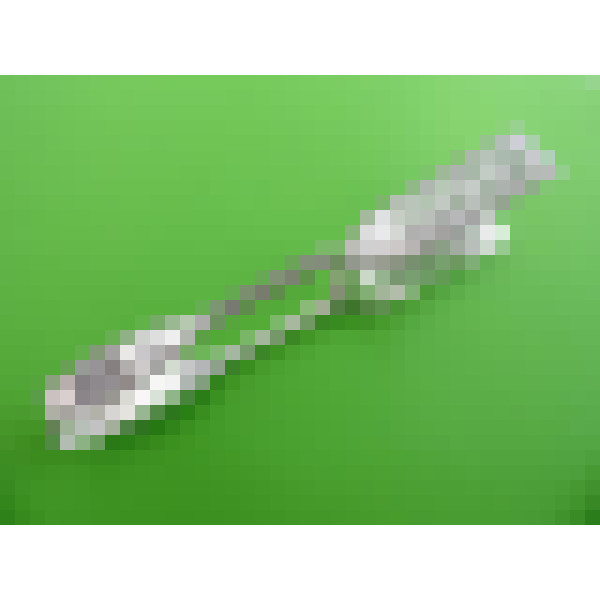 £440.00
Asparagus Tongs - Fiddle, Thread & Husk pattern - London 1843 by George Adams - 25cm long; 225g - HS/1479
These are a fantastic pair of early Victorian silver serving tongs in the scarce Fiddle, Thread & Husk pattern.
With their hefty weight and engraved crest to on arm, they just ooze high class. The blades are pierced in typical fashion and as with all the best asparagus tongs there is a lip to one blade and a restraining bar around the middle. The London hallmarks for George Adams of Chawner & Company are spread around the inside of the bow.
These are a truly fabulous pair of silver asparagus servers in stunning condition.