Pair of Duke of Sutherland Table Spoons, 1839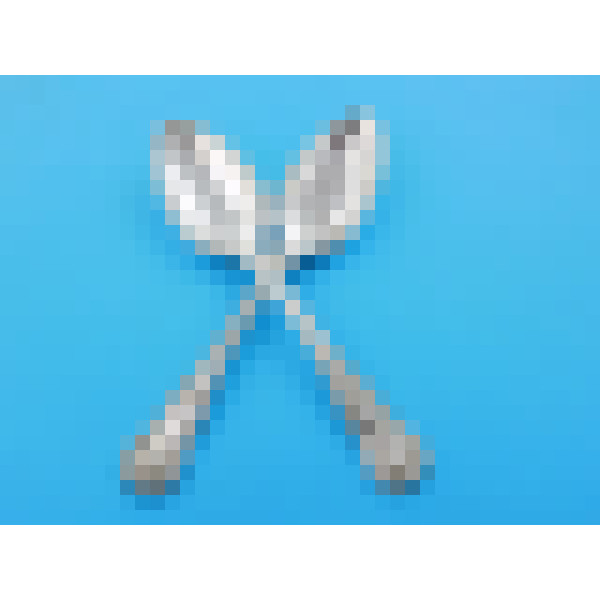 Sold
Table Spoons (pair) - King's Hourglass pattern - London 1839 by George Richmond Collis - 21.7cm long; 212g combined weight - JG/1941a
These are a fabulous pair of silver table spoons in the King's Hourglass pattern with the ducal coronet and crest of the wealthiest British man of the early 19th century - the Duke of Sutherland.
The spoons are of the very highest quality with a tremendous weight and well-detailed double-struck decoration. The maker of these spoons is atypical for aristocratic families who generally patronised the high end London retailers with names like Paul Storr, Benjamin Smith and the Chawner family most commonly found. George Richmond Collis and Company were a Birmingham based manufactory who bought out the company formed by the important Sir Edward Thomason following his retirement in 1835. Although they entered a mark at Goldsmiths Hall, Collis did not open a London branch until 1847. One might speculate that Collis and the Duke had connections through the close links between the Potteries and Birmingham industry or as Collis intriguingly advertised in 1839 in addition to "articles in the highest classes of the arts, in gold, silver....", he was also "a Vice Consul for France, Russia, Portugal, Turkey etc., with the privilege of granting passports to persons visiting France and its Dominions...". See "The Directory of Goldsmiths & Silversmiths 1838-1914" by John Culme, page 91/2 for further information.
The engraved crest to the front terminals of these spoons features the crest of the Leveson-Gower family (a wolf passant, collared and lined) and is surmounted by the coronet of a duke - the highest rank of nobility below royalty.
A major bonus for these spoons is the fabulous condition. Georgian period Hourglass pattern silver flatware is often worn, but these remain crisp with thick bowl tips and were probably located in one of rarely frequented estates - the family owned Dunrobin Castle (north Scotland), Trentham Hall (Stoke-on-Trent), Stafford House (London) among others.
The spoons were made in 1839 and were part of a very extensive Hourglass pattern service commissioned by George Sutherland-Leveson-Gower, 2nd Duke of Sutherland.
George Sutherland-Leveson-Gower, 2nd Duke of Sutherland (1786-1861) was styled Viscount Trentham until 1803, Earl Gower between 1803 and 1833 and Marquess of Stafford in 1833. He also assumed the title 20th Earl of Sutherland on the death of his mother the 19th Countess of Sutherland in 1839. He was a British MP, keen cricketer and his father the 1st Duke, had been the wealthiest man in Britain at the time of his death.
Further information is available on Wikipedia at this link:
George Sutherland-Leveson-Gower, 2nd Duke of Sutherland
Please note: we have a large quantity of matching table spoons and forks as this pair were originally from a very extensive service. Please contact us if you require more than the pair being offered or would just like a single example.
We also have further pieces on offer dating from 1785 that celebrated the marriage of George Granville Leveson-Gower, 1st Duke of Sutherland and Lady Elizabeth Sutherland and items from 1833 at the succession of George Sutherland-Leveson-Gower to the dukedom.