Charles Boyton Silver Pint Mug, 1948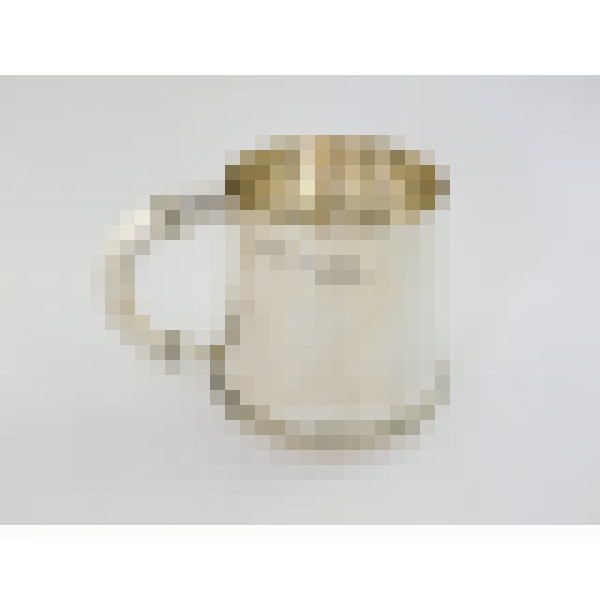 Sold
Mug - Pint - London 1948 by Charles Boyton - 10cm high x 10cm diameter base; 600ml volume; 410g - ZE/1908
This is a high quality silver pint mug or tankard, hand-made by Charles Boyton in the post-war years.
The mug has a nice heavy, sturdy feel in the hand and bears the original spot hammer marks from the hand-making process. It has a stylish, post-Art Deco feel to it, with a looped handle and elegant, tapering cylindrical form. This silver tankard remains in fine condition and has the bonus of no personalised engravings (nor erasures). The hallmarks are especially crisp.
The firms of Charles Boyton and Charles Boyton & Son were London-based silversmiths working through the majority of the 19th and in to the 20th centuries. At first, they specialised in the production of silver flatware before expanding their repertoire in the early 20th century. Charles Boyton III left the family business in 1934 to set up on his own and produced hand-made, high quality Art Deco-inspired silver. The pride in his work can be seen by the presence of the "Charles Boyton" facsimile signature engraved to each piece.
This silver mug was produced during 1948 which was the final year of production. Please see link below for a near-matching half-pint mug made in the same year.