Abbotsford Vinaigrette, 1827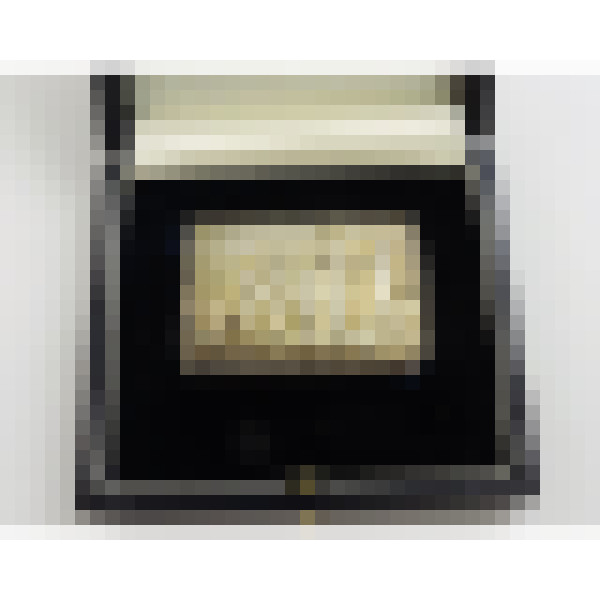 £1,175.00
Vinaigrette - Abbotsford - Birmingham 1827 by Nathaniel Mills - 4.2cm x 2.8cm; 29g - UB/1550
This is a particularly fine quality castle top silver vinaigrette made by the master box-maker Nathaniel Mills and decorated to the cover with a crisp depiction of Abbotsford House - the home of Sir Walter Scott. This box is gilded all over to give it that extra air of opulence and is beautifully presented within a bespoke, late 20th century box with the prestigious name of Garrard The Crown Jewellers impressed to the inside cover. Presumably the box was retailed by Garrards at some point.
The underside of this good-sized vinaigrette has a raised frame that protects the engine turned base, and to the centre of which is an applied, vacant, rectangular plaque. The interior of the box is also gilt with an attractively designed pierced and engraved floral hinged grille. This box is in excellent condition throughout with clear hallmarks including the "NM" makers mark of the best of the Birmingham box-makers.
Abbotsford is the house built and lived in by Sir Walter Scott, probably the most well known Scottish author, penning such timeless works as Ivanhoe, Lady of the Lake, Kenilworth, Rob Roy, Waverley and The Heart of Midlothian. He was one of the most popular novelists and poets of the 19th Century. In 1811 Sir Walter bought the property which was to become Abbotsford, set in the heart of the Scottish Borders, on the banks of the River Tweed. The building of Abbotsford took six years, and was completed in 1824. The house was opened to the public in 1833, five months after Sir Walter's death, and has been enjoyed by visitors ever since.