4 'Basket of Flowers' Silver Teaspoons, c.1760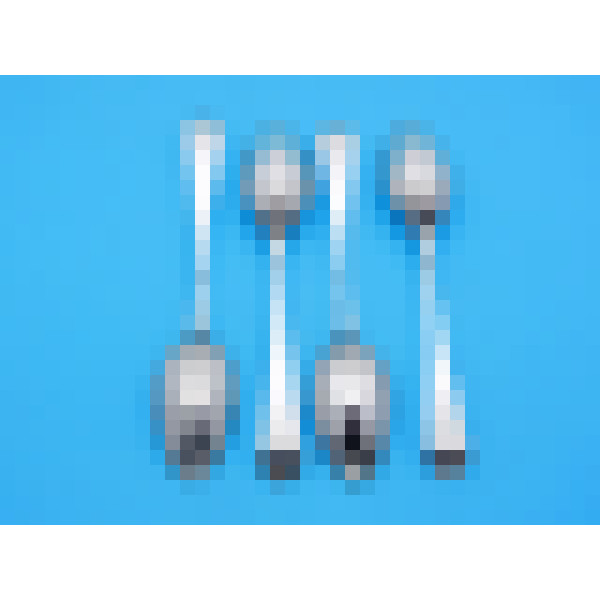 £145.00
Teaspoons (4) - 'Basket of Flowers' picture-back - London circa 1760 by RS - 11.5cm long; 39g combined weight - AX/3592b
The "basket of flowers" picture back is a scarce but sought after design to Georgian teaspoons and these are an excellent set of four (see below for a matching pair to make up a six).
The reverse sides of all the bowls are decorated with a good depiction of the "basket of flowers" and have most of the original detailing still present. The spoons were made by the maker "RS" - an unrecorded mark that will have been present in the missing registers of the period, but are probably for the specialist spoonmaker Robert Sallam.
The reverse terminals are engraved with an original betrothal triangle "W" over "IA", where the "W" was the initial letter of the newlyweds surname and "I" (18thC version of "J") and "A" were the first name of the husband and wife respectively. The initials are also present on the matching pair of teaspoons (see below), which if bought together would make a good set of six.
The spoons are in great condition with good bowls and well-detailed picture backs.