Set of 12 Turkey-back Silver Teaspoons, c.1760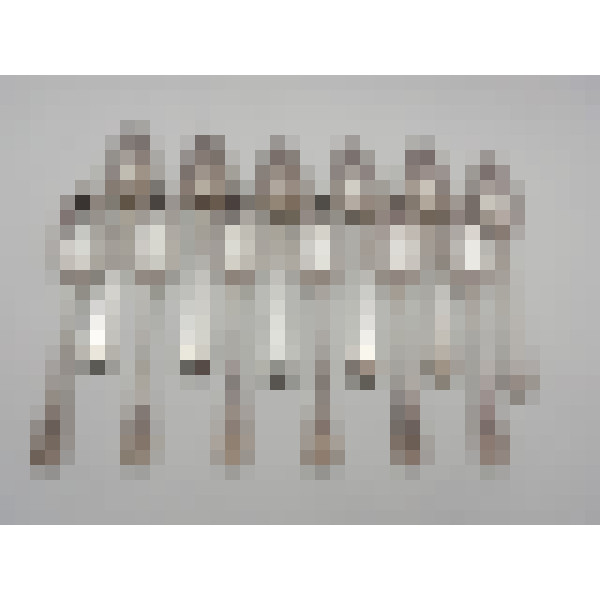 £960.00
Teaspoons (12) - Hanoverian Picture Front/back with Turkey-scene - London circa 1760 by Robert Perth - 11.5cm long; 182g combined weight - CP/3415a
This is a very rare set indeed! Georgian silver teaspoons with picture front and back decoration are quite scarce and the turkey scene is rare. To find a straight set of 12 of the latter is incredible! Not only are these a dozen, but they are a good dozen too and at just £80 per spoon very competitively priced.
The spoons were made by the spoonmaker Robert Perth (aka Robert Pertt) in the middle of the 18th century - late George II or early George III period - and have typical bottom struck hallmarks that were appropriate for teaspoons prior to 1780, i.e. a lion passant and maker's mark. The marks on these antique spoons are clearly legible throughout and include the post-1756 lion passant. Teaspoons decorated in relief to the front terminals and reverse sides of the bowls are often called "fancy fronts" and were popular between 1750 and 1770.
The Hanoverian style of the handle on these spoons are decorated to the front with eagle heads with spread wings on a flower garland, whilst the back of the bowls feature a turkey and chicks within a farmyard scene. All the spoons are in fine condition with good thick bowl tips, most of the scenes are very crisp, although some have a little wear from table contact. A stunning set!