Unusual Silver Bead Table Spoon, 1767 Chawner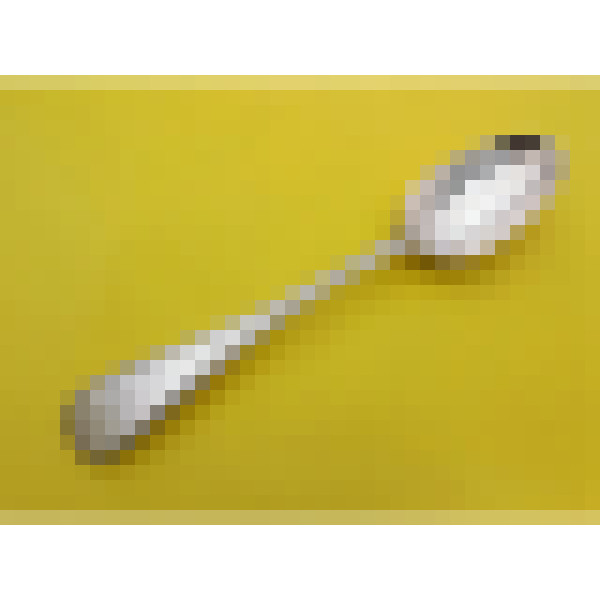 £125.00
Table Spoon - Old English Bead - London 1767 by Thomas & William Chawner - 21cm long; 67g - PT/3447
This is a fine quality silver table spoon made by the Chawners and having unusual hallmark placement.
The spoon has a good, hefty weight and is a very early example of Old English Bead - a pattern more generally associated with circa 1780. The front terminal is engraved with a contemporary to manufacture letter "S".
The hallmarks are located to the back of the bowl and are not bottom-struck as you would generally expect at this date. This spoon was potentially a pioneer piece with decoration to the handle (previously all 18th century spoons were free from any form of decoration) and presumably the hallmarks were placed on the back of the bowl to prevent distortion to the beading along the narrow section of the stem. In time, with more decorated spoons being made and the introduction of stub-marking, this would lead to the hallmarks on spoons being pushed up the stem (top marking).
This interesting silver table spoon remains in fine condition with a good patina and clear hallmarks (except makers mark which is a little worn).