Sucket Spoon, 1690 by CK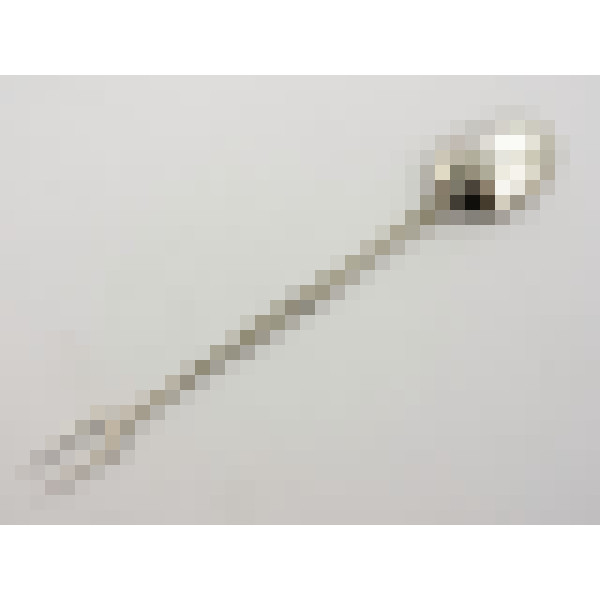 Sold
Sucket Spoon - Combined Spoon and Fork - London circa 1690 by Christopher Kemble - 14.6cm long; 10g - GN/6900
A sucket spoon was a fruit eating utensil with two prongs to one end and a spoon bowl to the other. Suckets were a late 17th century delicacy consisting of dried fruit and citrus peels in a sweet syrup. The fork end was designed for spearing the fruit, while the small spoon was used for scooping up the syrup.
This example has the diagnostic two pronged fork to one end, spoon bowl to the other and a flat plank-like stem with squared centre in the middle. The bowl is decorated with a ribbed rattail in the manner of trefid spoons from the 1680's/90's. The spoon is in excellent condition throughout.
Sucket spoons from the 17th century are very rarely fully marked and often not marked at all. This example bears a maker's mark which appears to be "CI" or more likely the "I" is the upright of another letter. Following scrutiny of Jackson and Mitchell "Silversmiths in Elizabethan & Stuart England"; the most likely candidate would be Christopher Kemble ("CK" maker's mark) who was working during the latter quarter of the 17th century.