Silver George I Quart Tankard, 1722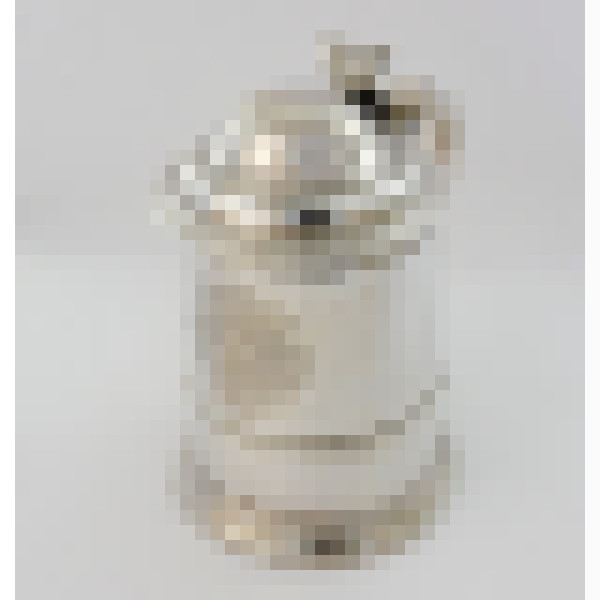 £2,950.00
Tankard - London 1722 by Joseph Clare I - 17cm high; 18cm wide incl. handle; 1000ml volume; 641g - KF/1847
Dating from the George I period, this good-sized silver beer tankard is engraved to the front with a wonderful armorial. The coat of arms to the centre features a double-headed eagle and boar heads and is surrounded by an amazing display of highly detailed drapery.
The tankard has a one litre capacity (1.75 pints) and a nice hefty feel in the hand. It has a domed, hinged cover fitted with a tall, scrolled thumbpiece. The elegant S-scroll handle is engraved with a betrothal triangle, suggesting the tankard was given as a wedding gift, and touchingly terminates in a love-heart.
Despite is 300 years, this Georgian silver tankard is in amazingly fine condition with nothing negative to report. The main body and inside the cover display complete sets of matching hallmarks for Joseph Clare and the handle bears a maker's mark.
The largeworker Joseph Clare entered his first mark at Goldsmiths Hall in 1713 following his apprenticeship with Nathaniel Locke between 1702 and 1712. He entered his "IC over a pellet and within a heart" mark (as shown three times on this tankard) when the Sterling standard was reintroduced in 1720. Joseph Clare died in 1728.