Caddy Spoon, 1785 Thomas Liddiard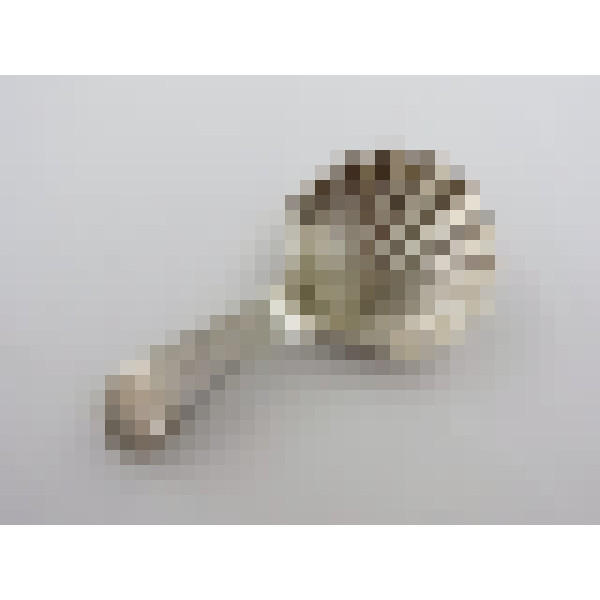 £160.00
Caddy Spoon - Bright Cut with Scallop Bowl - London 1785 by Thomas Liddiard - 7.4cm long; - JU/9312
The Bateman family was an important, large-scale silver workshop of the late 18th and early 19th centuries. It had a strong client base of retailers selling its wares throughout the UK. A number of those shops over-stamped the Bateman maker's mark with their own sponsors mark hiding the origins of the piece.
The prestigious London shop of Thomas Liddiard was one such retailer and his "TL" mark on this antique silver caddy spoon hides the stamp of Hester Bateman. We know this because the caddy spoon is a trademark example of those produced by Hester Bateman with its distinctive scallop-shaped bowl and elegantly engraved handle.
This lovely Georgian silver caddy spoon is in excellent condition and includes a fine example of the scarce incuse duty mark that was in use for just 18 months. A fine spoon with an interesting story.