Set of 6 Georgian Salt Pots, 1754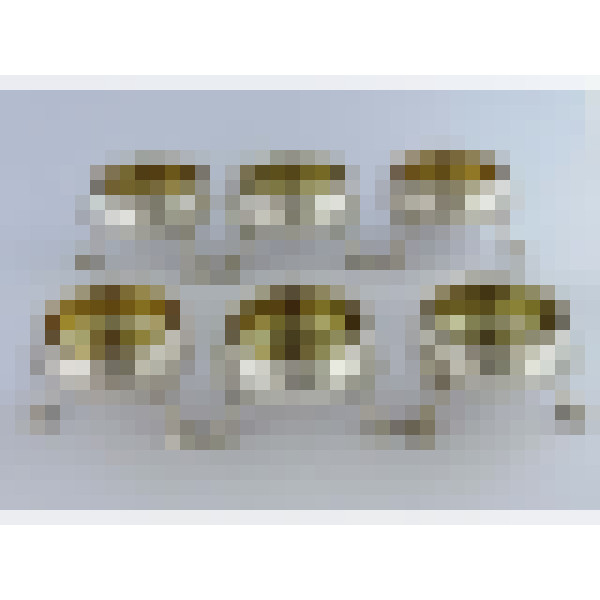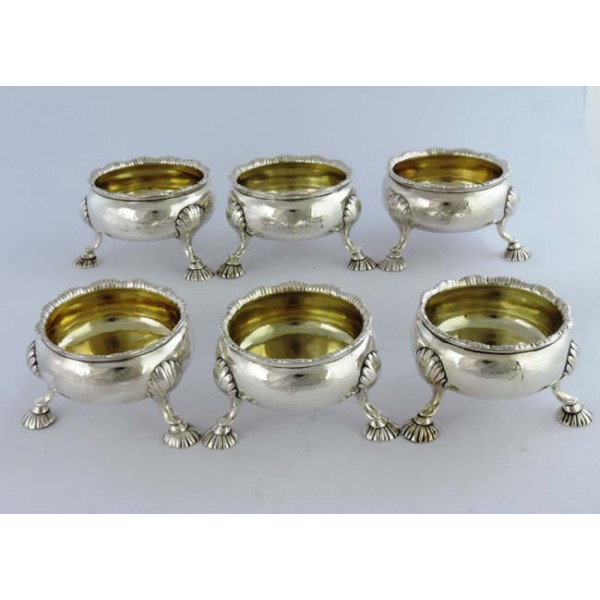 Sold
Salt Pots (6) - Cauldron with Gadroon mounts - London 1754/55 by David Hennell - 4.8cm high; 7cm diameter; 477g - TP/9581</p>
We are pleased to offer a rare set of 6 silver salt pots dating from the late George II period.
These cauldron salt pots were made by the best specialist maker of the period - David Hennell. They have all been made from a good gauge of silver and have a nice hefty weight. The interiors are gilt to protect the silver from the corrosive effects of salt.
In addition to the weight and gilding, the extra quality of these salts can be seen in the gadroon mounts and the three round pod feet decorated with shells. The condition is excellent throughout and it is very unusual to find a half dozen Georgian salt cellars of this quality and condition.