Set of 4 Lancashire Pattern Basting Spoons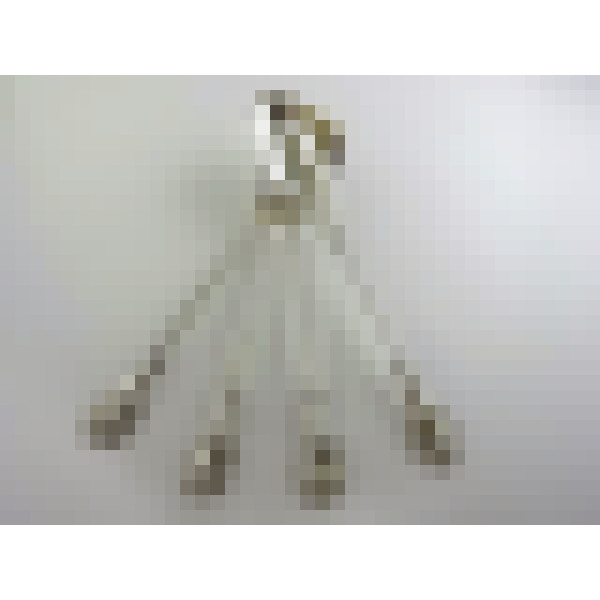 Sold
Basting Spoons (4) - Lancashire pattern - London 1837 by Benoni Stephens - 30cm long; 765g combined weight - F3005e
What a magnificent set of basting spoons! This set of four 12" long silver basting spoons just ooze high quality and have a very hefty weight in the hand. They have crisp double struck decoration and were originally made for the officer's mess of the 20th Regiment of Foot (Lancashire Fusiliers). They are in excellent condition throughout.
This pattern was made exclusively for the 20th Regiment of Foot, later Lancashire Fusiliers, and as such we have named it Lancashire Pattern. The pattern has been made with dies that include the regimental badge being struck to the terminals. It is an extremely rare pattern and prior to the batch we currently have in stock, we have never previously encountered a single piece.
The double-struck nature of the pattern (i.e. pattern on both sides) ensures that a good gauge of silver was used in manufacture and each piece therefore has a hefty feel in the hand.
Provenance
These basting or serving spoons bear the gartered crest and motto of the 20th Regiment of Foot. The motto reads: "Omnia Audax" (Daring in all things). Following the Childers Reforms of 1881, the regiment became known as the Lancashire Fusiliers and was based at the Wellington Barracks in Bury.
We have a further slightly longer pair of matching regimental basting spoons in stock. Please enquire if they might be of interest.