Queen's Pattern Canteen, London 1843 by George Adams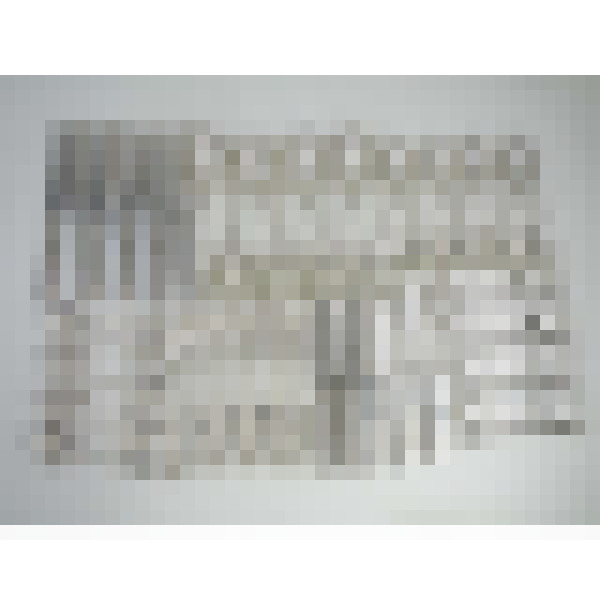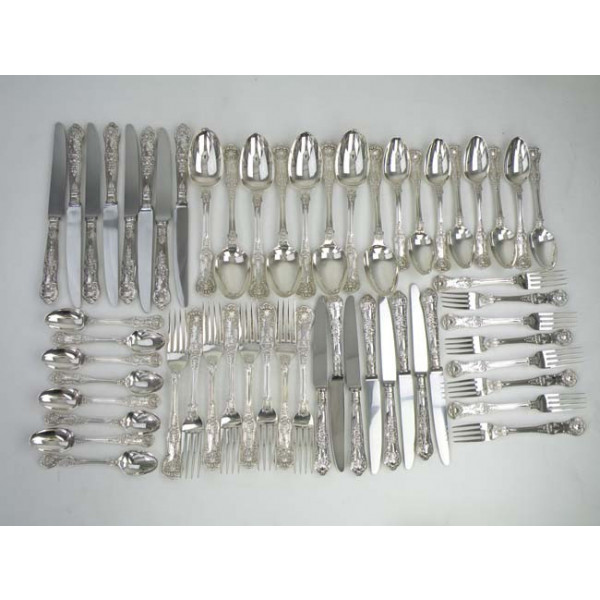 Sold
56 piece Canteen Queen's Pattern (8 place settings) - Hallmark: London 1843 by George Adams – Weight: 2900grams (93.2 tr.oz.) + 16 silver handled knives - Ref. No.: LP/3117
The Service
This early Victorian period silver 8 place settings canteen is in the highly sought after Queen's Pattern. The service provides for seven pieces per 8 place settings.
This is a straight canteen with all the spoons and forks bearing hallmarks for 1843. They were hand wrought in London by the most important company of silver flatware makers of the period – Chawner & Company – under the leadership of George W Adams (working period 1840 to 1882). All the flatware bears his "GA" makers mark.
The spoons and forks all have the same matching engraved crest to the front terminals.
The knives are all modern with the benefit of having stainless steel blades. The silver handles are hallmarked for Sheffield 1971 by CJ Vander.
Queen's Pattern
Queen's Pattern was first in fashion in the 1820's and was named in honour of Queen Caroline of Brunswick (King George IV's wife). The highly ornate decoration found on Queen's Pattern demands that each piece is made with a thick gauge of silver and thus makes it one of the most prestigious flatware patterns.
There are several variants of the pattern, this canteen being in the most popular being with "anthemion heel". This term relates to the motif on the reverse side of the bowl and tines.
Components
This 56-piece service consists of the following:
| | |
| --- | --- |
| 8 Table/soup Spoons | 8 Dessert Spoons |
| 8 Table/dinner Forks | 8 Dessert Forks |
| 8 Table Knives | 8 Dessert Knives |
| | 8 Teaspoons |
Condition
Excellent original condition throughout. It is a huge bonus for this service to be in such pristine condition. The high relief decoration is crisp throughout, the spoons have original thick bowl tips and the forks are full and equal length.
Presentation
This canteen is offered loose. We can supply anti-tarnish cutlery rolls on request. These navy blue rolls have individual pockets to hold 12 items per roll and are available for £15 each.
As with all the canteens available from our web-site, we are happy to send a sample place setting for approval, on receipt of a fully refundable surety payment, prior to purchasing this canteen.