Pair of Lancashire pattern Salad Servers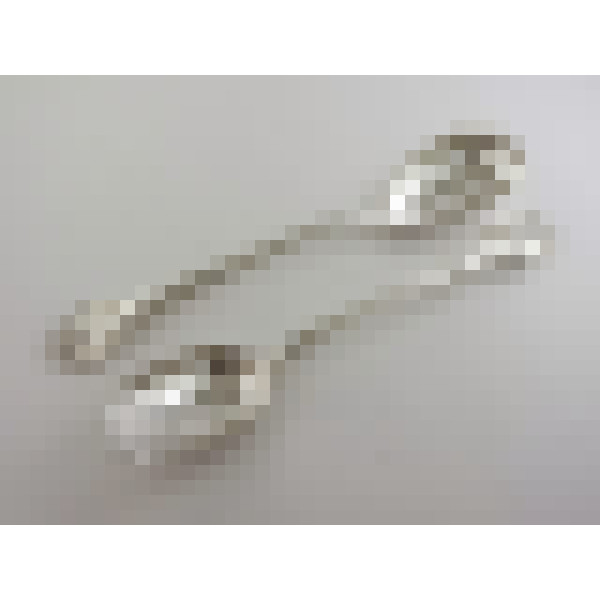 Sold
Salad Servers (pair) - Lancashire pattern - London 1837 by Benoni Stephens - 31.5cm long; 442g combined weight - F3005b
These are an outstanding quality pair of large silver salad servers. Measuring 12.5" long and weighing over 14 tr.oz., these hefty salad servers comprise a deep bowled spoon and spork (spoon with fork tines) and are decorated in the double-struck Lancashire Pattern.
This pattern was made exclusively for the 20th Regiment of Foot, later Lancashire Fusiliers. The pattern has been made with dies that include the regimental badge being struck to the terminals. It is an extremely rare pattern and prior to the batch we currently have in stock, we have never previously encountered a single piece.
The double-struck nature of the pattern (i.e. pattern on both sides) ensures that a good gauge of silver was used in manufacture and each piece therefore has a hefty feel in the hand.
Provenance
These salad servers bear the gartered crest and motto of the 20th Regiment of Foot. The motto reads: "Omnia Audax" (Daring in all things). Following the Childers Reforms of 1881, the regiment became known as the Lancashire Fusiliers and was based at the Wellington Barracks in Bury. A complete service was originally used in the officer's mess.