Sami Inspired Arts & Crafts Silver Caddy Spoon, 1922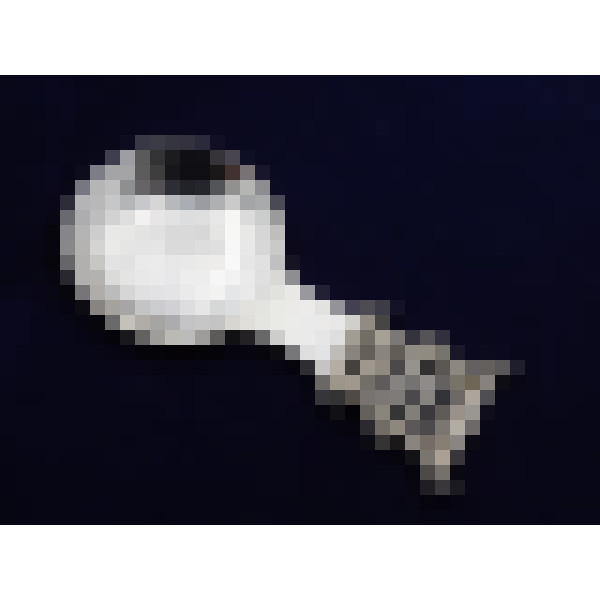 £330.00
Caddy Spoon - Arts & Crafts - London 1922 by Sandheim Brothers - 10.8cm long; 34g - DE/3501
A large arts & crafts silver caddy spoon with inspiration from Lapland silver.
Made by the Sandheim Brothers in London this caddy spoon has a generous, lightly hammered circular bowl and an unusual openwork handle comprising a matrix of discs with holes in the middle amidst a bead trapezium-shaped framework. The handles has six retainer rings attached to give the spoon a jangly sound - ring attachments such as this are widely used in Sami culture on spoons made in Finland, presumably to imitate the sound of bells on reindeer!
This very rare silver caddy spoon is in fine condition throughout.