Rudimentary Shell-back Table Spoon, 1740 Sarah Hutton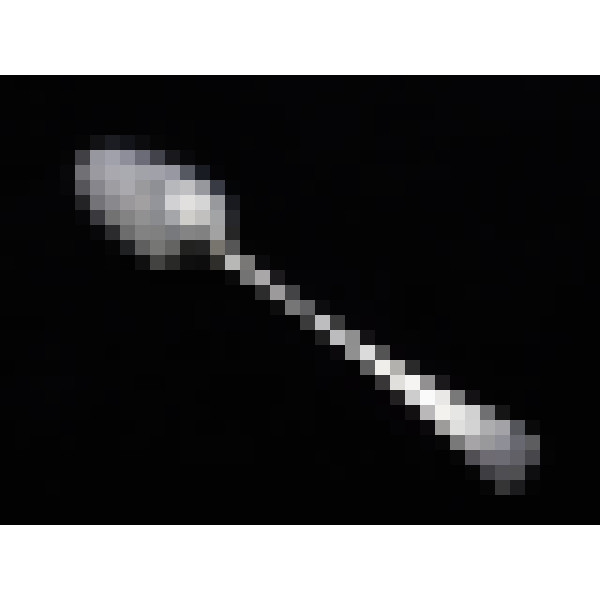 Sold
Table Spoon - Hanoverian Shell-back - London 1740 by Sarah Hutton - 20cm long; 38g - LM/2130b
This is a fabulous Georgian table spoon made by the lady silversmith Sarah Hutton.
This antique silver table spoon displays one of the early forms of shell to be found on the back of spoon bowls - these fancy backs later developed in complexity and diversity as the tastes of the Rococo period progressed. The reverse terminal is engraved with two sets of original initials denoting a wedding betrothal. The condition is excellent with a crisp shell, good hallmarks and lovely patina (there are two barely perceptible "dings in the bowl).
Working from the Hat & Feather in Goswell Street London, Sarah Hutton was the widow of the specialist spoonmaker Samuel Hutton who died in 1740. Entered in the same year of her husband's death and the making of this spoon, Sarah's mark was "SH" with crown above - see Grimwade 2532 and as shown within these hallmarks.