Incuse Duty Mark Silver Table Spoon, 1784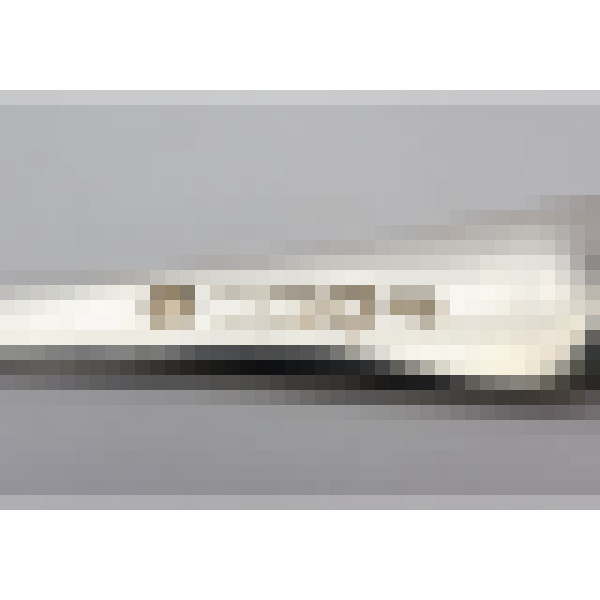 Sold
Table Spoon - Old English Pattern - London 1784 by Richard Crossley - 21.4cm long; 77g - TE/2130a
This silver table spoon bears a fabulous example of the sought after incuse duty mark.
The incuse form of the duty mark with King George III's head in profile was the first attempt by Goldsmiths Hall to show that tax had been paid by the maker on a particular piece of silver. This punch was only used between December 1784 and May 1786, before being replaced by the intaglio version of the mark. The mark on this Richard Crossley silver spoon has been especially deeply struck and the detail remains crisp.
The spoon itself is in the Old English pattern and at 77 grams is a particularly heavy example with a lovely patina. The thick gauge of silver used in the manufacture has meant the bowl tip has remained intact and is still super-thick! A further attention to detail is the beautifully engraved script monogram to the front terminal. All-in-all, this is an excellent Georgian spoon with plenty of quality and points of interest.