Rare Decorated Thread Table Spoon, 1781 G Smith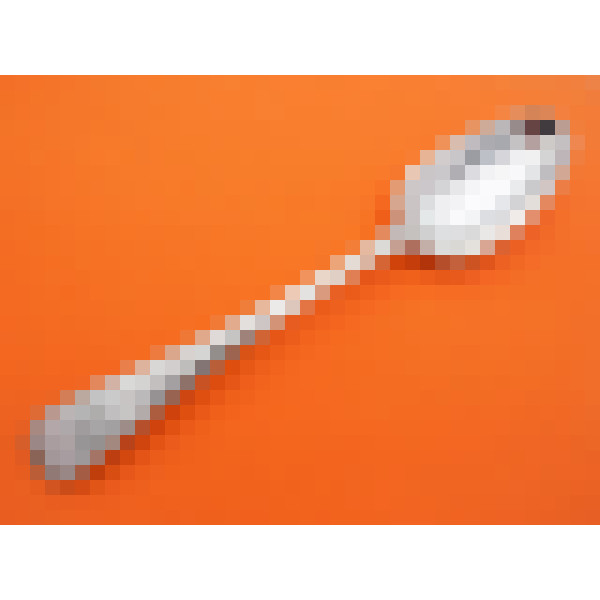 £125.00
Table Spoon - Old English Thread with Decorated Cartouche- London 1781 by George Smith - 21.5cm long; 69g - DP/3224
George Smith was one of the premier late 18th century silver spoonmakers and this silver table spoon is in a rarely found flatware pattern.
This Georgian spoon is in the thread variant of Old English pattern, but additionally has a decorated front terminal to emphasise the cartouche, which in this instance bears an original engraved crest featuring a headless deer in front of a tree! The pattern must have been intended for the wealthiest clients as the thread decoration, which is ordinarily just to the front side, is on this occasion struck to both sides.
A further point of academic interest are the bottom-struck hallmarks - 1781 was the first year that stub marking was introduced and the hallmarks moved to the top of the handle, so the bottom-struck hallmarks on this spoon were either an exception or were very early in the letter "f" date cycle.
The spoon has a lovely solid feel in the hand and is in excellent condition with a good bowl, clear hallmarks and a fine patina.