Omar Ramsden Mug, 1930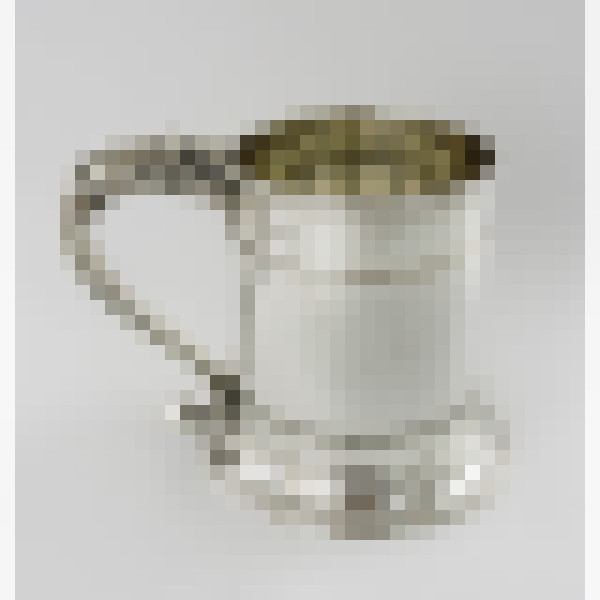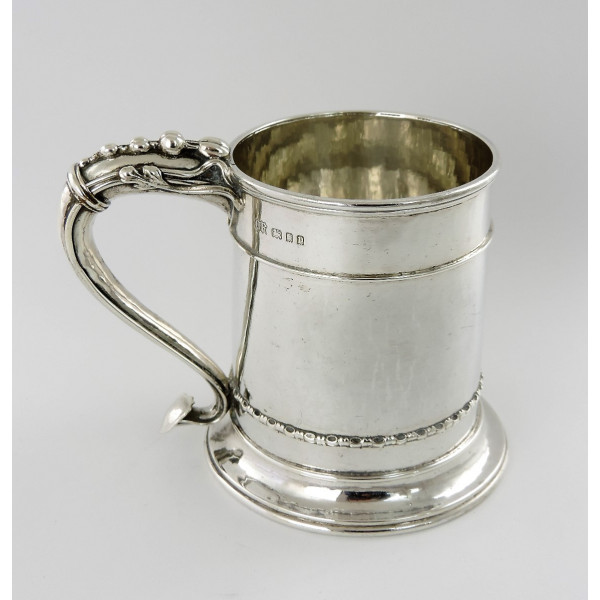 Sold
Mug - Taper Cylindrical with Planished Finish - London 1930 by Omar Ramsden - 10.4cm high; 10.2cm diameter base; 450ml volume; 361g - TR/7047</p>
This is a super-rare piece of Omar Ramsden silver. Many bowls, condiments, dishes, flatware and goblets emanated from the workshop of this important Arts & Crafts silversmith, but hardly ever a mug or tankard!
This good-sized mug has a particularly pleasing design with a soft spot-hammered finish to the cylindrical body and an organic handle with tendrils and buds. The underside is engraved with an original dedication "I was wrought for Jack by command of Dorothy, his wife, November 15th 1932". The "Omar Ramsden Me Fecit" legend is located to the inside of the skirt on the underside.
This fabulous quality hand-made mug has a really satisfying feel in the hand and is in superb condition throughout. A wonderful piece of silver!