H G Murphy Silver Loving Cup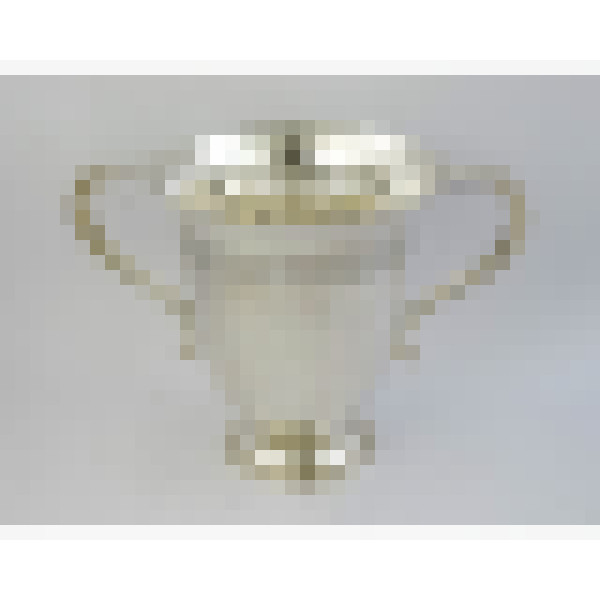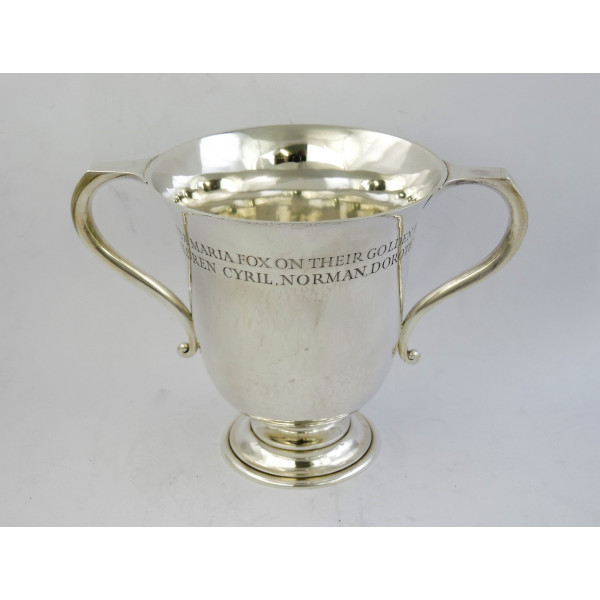 £850.00
Loving Cup - 2 Handled - London 1931 by H G Murphy - 13.8cm high; 20cm wide; 12.5cm diameter top rim; 440g - HC/5476
This is a fabulous piece of silver by the famous HG Murphy and for a truly competitive price! This good-sized cup is in the basic form of a 18th century silver loving cup with certain typical HG Murphy refinements - streamlined handles and a stepped foot. The cup has a good hefty weight and is inscribed with an original inscription as follows:-
"To Charles Frederick and Henrietta Maria Fox on their Golding Wedding day from their children Cyril, Norma, Dorothy and Mary February 16.1932".
Cyril Fox (1882 - 1967) was an archeologist famed for his wide range of ground-breaking publications and for being the director of the National Museum of Wales. He was a friend of HG Murphy and this in no doubt lead to the commissioning of this cup, along with his siblings, to celebrate his parent's 50th wedding anniversary. Cyril Fox was knighted in 1935 and made a Fellow of the British Academy in 1940. He has his own Wikipedia page: https://en.wikipedia.org/wiki/Cyril_Fox.
The cup is in excellent condition and bears a clear HGM maker's mark alongside the Falcon Studio mark to the underside of the foot.