Large Porringer, 1701 by Wm Keatt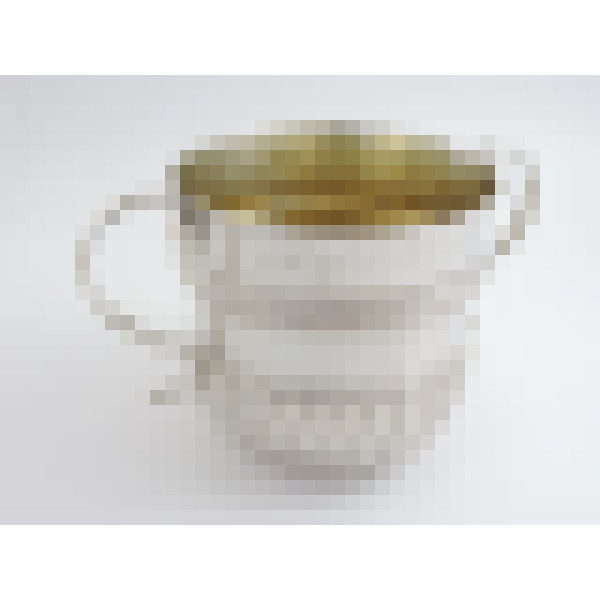 Sold
Porringer - Half fluted with rope twist band - London 1701 by William Keatt - 10.4cm high; 11.8cm diameter; approx. 18.5cm wide incl. handles; 305g - DB/7752
This is a good looking, large-sized silver porringer dating from the late William III period. It is in the typical form for the period with two scroll handles and half fluting to the body with a central rope twist girth. This porringer or caudle cup has the benefits of having a gilt interior, no personalised engravings (nor any removed) and a clear set of Britannia Standard hallmarks.
The maker is the rarely encountered William Keatt and this early 18th century silver porringer is in excellent condition with neither damage nor repairs and is very competitively priced!
We are fortunate to currently have a good collection of early 18th century & Queen Anne porringers with more available from this shop and as shown in the final photo. This is the largest of the group and is showing on the far left of the photo.