William Darby Patent Sugar Tongs, 1785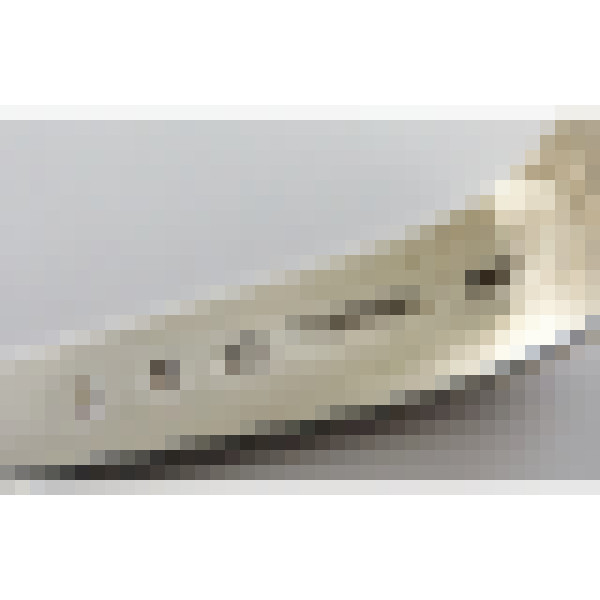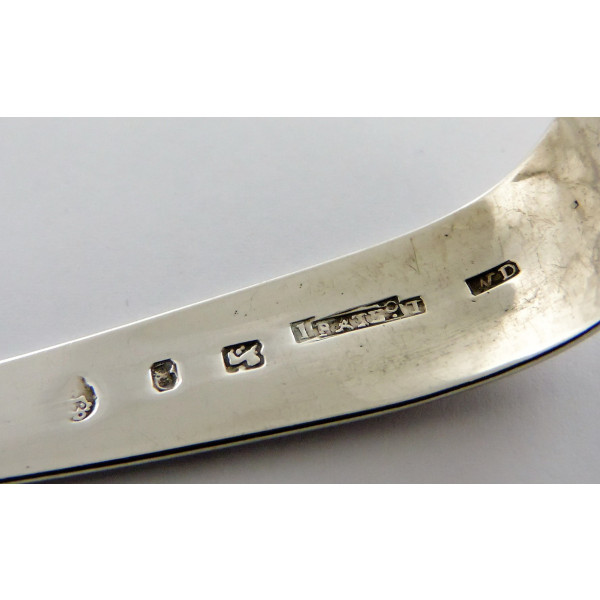 Sold
Sugar tongs - Thread Edge; William Darby Patent - Sheffield 1785 by William Darby - 14.5cm long; 27g - FL/6084</p>
These are a very rare example of an important Darby Patent pair of sugar tongs. In 1785 William Darby of Sheffield patented a method of machine stamping spoons. Spoons that were made using this method are stamped with the appropriate Sheffield hallmarks (including an incuse duty mark), his "WD" maker's mark and a "PATENT" stamp. Judging by the paucity of extant examples this patent was not entirely successful, but it lead the way for the mass production of flatware in the later 19th century.
A full description and copy of the original patent can be seen in "Silver Flatware 1660-1980" by Ian Pickford (pages 20-22).
This pair of tongs have a thread edge and it appears they had trouble stamping the mark as the "PATENT" mark has been double-struck and the date letter is not clear. They are in good condition with just a little wavy-ness to the arms and an engraved "M" in script to the bow.