Pastern Hoof Silver Caddy Spoon, 1819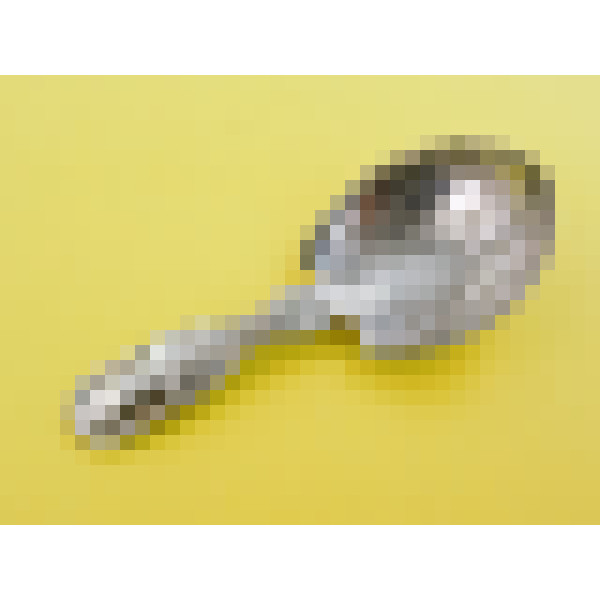 Sold
Caddy Spoon - Pastern Hoof - Birmingham 1819 by John Bettridge - 8.4cm long - EM/1238
The pastern hoof, so called because of its similarities in shape to the lower leg of a horse (between fetlock and hoof), was a trademark silver caddy spoon design for the Birmingham makers Cocks & Bettridge. This example being made alone by John Bettridge following the dissolution of the partnership.
The attractively shaped bowl of this Georgian caddy spoon has a delicate pierced gallery around the outer rim. The inner bowl is beautifully engraved with a chequerboard design and a cleverly executed leaf pattern on matted background around the outer bowl. The hollow handle is in the King's pattern with additional engravings and original script initial "D".
A fabulous silver caddy spoon that continues to be in fine condition with neither damage nor repair.