Cast Pair of 16" Silver Candelabra, London 1958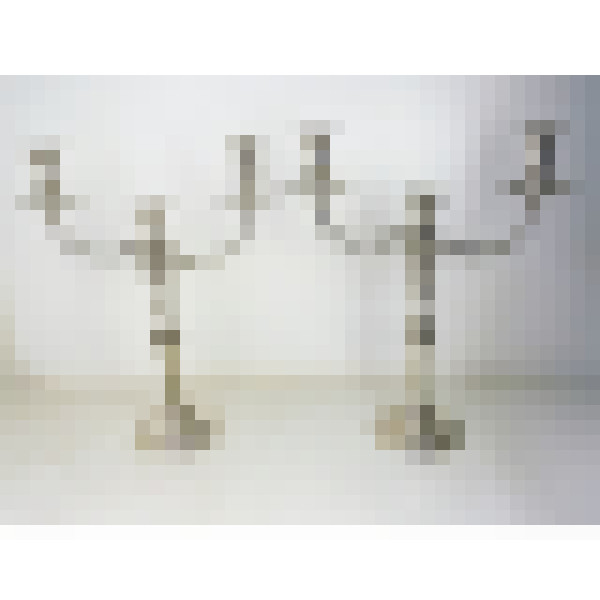 Sold
Candelabra (pair) - Cast; Circular with Gadroon and Stiff-leaf Decoration - London 1958 - 43cm high; 36cm spread; 3020g combined weight - DU/2397
These are a superb quality and very handsome, large pair of silver candelabra.
Made in the 1950's when little silver was produced in the UK, these large, 3-light candelabra have cast, round bases that would make a splendid pair of candlesticks on their own. The central columns are fluted with stiff-leaf knops to the top and bottom and the circular bases have a gadroon border which is reflected on the capitals of each light and the detachable sconce nozzles.
The candlesticks are cast with no interior filling and the high quality can be easily seen in the impressive weight of each piece - these are large candelabra with a height of over 16", yet their hefty weight means that they retain good stability and so are a cut above the standard! The hallmarks are located inside the bases. They are in fine polished condition with neither damage nor repair.