Openwork Georgian Silver Caddy Spoon,1778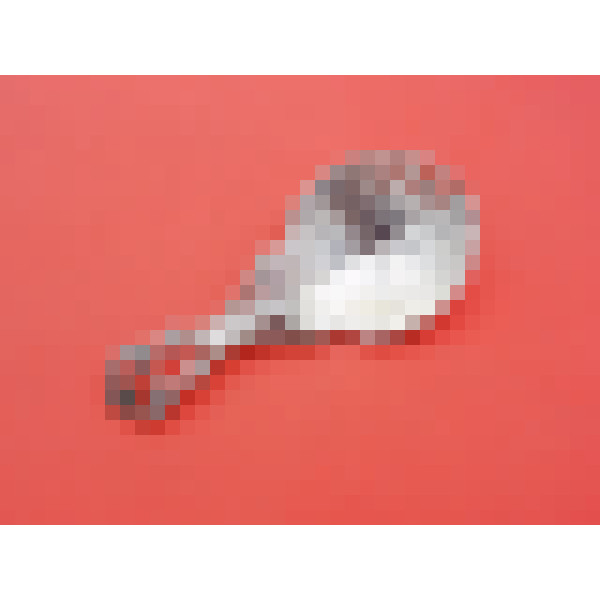 £675.00
Caddy Spoon - Openwork Terminal - London circa 1778 by George Smith II - 8.5cm long; 15g - RF/2999
Spoons with an openwork terminal are probably the most beautiful of all early silver caddy spoons and George Smith II was one of the best exponents.
This superb caddy spoon has a particularly attractive handle with a leafy scroll terminal and tri-fucated join to the bowl. The bowl is deeply fluted and at the junction with the handle is an original engraved script monogram that is highlighted with extra flourishes. The reverse side bears a single, deeply struck "GS" maker's mark which is typical of the earliest caddy spoons that were made prior to 1781 when date letters were first added.
This stunning caddy spoon remains in excellent condition.
For more information on the earliest silver caddy spoons, please follow this link:
The Earliest Silver Caddy Spoons