Old English Pattern Silver Canteen, 1893 GMJ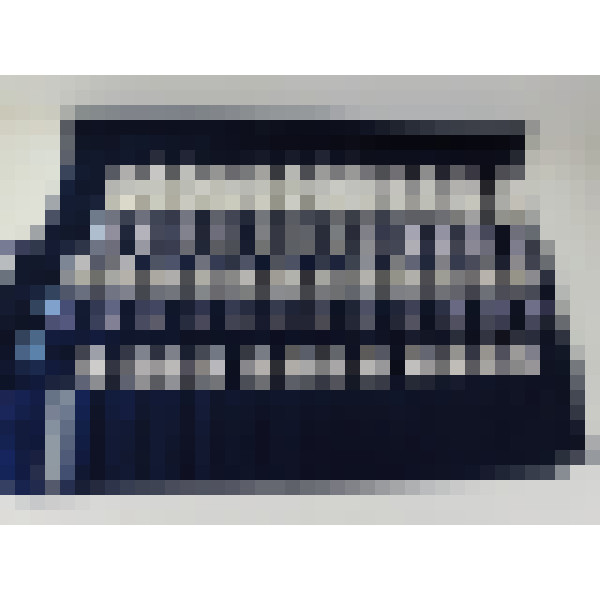 Sold
60 piece Canteen – Old English Pattern (12 place settings) - Hallmark: London 1885-99 by George Maudsley Jackson – Weight: 3265grams (105tr.oz.) - Ref. No.: GB/2099
60-piece Silver Old English Pattern Canteen of Cutlery, London 1885 to 1899 by George Maudsley Jackson
The Service
We are pleased to be offering a top quality same maker 12 place settings cutlery service in Old English Pattern. This late Victorian service includes a standard 60 piece flatware service of five spoons and forks per 12 place settings. The knives are offered separately as an optional extra – see below.
All the spoons and forks were hand-wrought by the most important flatware maker of the late Victorian period and bear the same maker's mark throughout for George Maudsley Jackson (GMJ) - except for one teaspoon which is hallmarked for 1899 by Jackson & Fullerton. The majority of pieces (36) bear the date letter for 1893, however some pieces are a little earlier or later in date. This is known as "a same maker service" – i.e. all the pieces were made by the same maker from the same original dies and so match each other in size and proportion.
With its plain and stylish appearance, this is a beautifully elegant service that combines traditional elements such as the oval bowled table spoons (useful either for soup or as serving spoons) and all the necessary pieces for modern dining.
Old English Pattern
Old English Pattern was first introduced circa 1770 and has always been a very favoured pattern due to its elegant and simple form. It has been produced continually to the present day with a resurgence of popularity in the late 19th and early 20th Centuries.
The Maker
George Maudsley Jackson was the most important specialist flatware maker of the late Victorian period, both on his own using the GMJ makers mark (1883 to 1897) or in combination with his partner David Fullerton (GJ/DF makers mark) between 1897 and 1915.
The company traded under the name of Josiah Williams & Company and had their beginnings as a Bristol-based manufacturer, moving to London in 1884 soon after George Jackson took over. They were the most prominent of the London silver flatware makers of the late 19th and early 20th centuries and continued in production until the second-war.
Components
This 60-piece service consists of the following:
| | |
| --- | --- |
| 12 Soup Spoons (oval bowls) 22.7cm | 12 Dessert Spoons 18.2cm |
| 12 Table/dinner Forks 21cm | 12 Teaspoons 14.2cm |
| 12 Dessert Forks 17.8cm | |
Total weight of silver: 3265 grams (105 troy ounces).
Optional Extras
We have a large range of Old English Pattern by GM Jackson in stock and can add to the above with further dining pieces or extra serving pieces. Furthermore, we can offer new silver handled knives with stainless steel blades to complement this service.
Condition
Excellent polished condition with full length tines and unworn spoon bowls.
Presentation
This canteen is supplied in five anti-tarnish cutlery rolls. These navy blue rolls have individual pockets to hold 12 items per roll.
As with all the canteens available from our web-site, we are happy to send a sample place setting for approval, on receipt of a fully refundable surety payment, prior to purchasing this canteen.