Lewes Silver Seal Top Spoon, 1629 Wm Dodson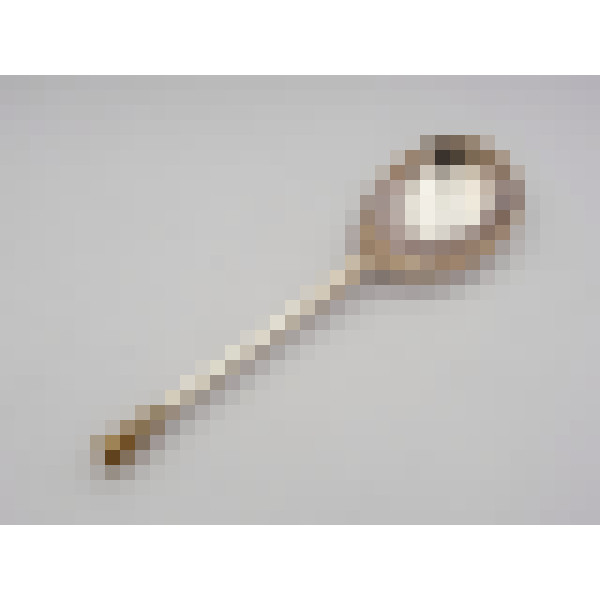 £2,950.00
Spoon - Seal-top - Lewes circa 1629 by William Dodson - 16.8cm long; 44g - ES/3984
This is a fabulous example of a Sussex-made 17th century silver seal top spoon.
Made by William Dodson of Lewes during the reign of King Charles I, this fine quality seal top spoon has a great look and a wonderful feeling in the hand. The nicely detailed finial retains its original gilding, remains crisp and shows the original v-notch join to the stem. Furthermore, the flat plate is scratch engraved with betrothal initials and the date "1629" that fits in perfectly with the working career of William Dodson.
The condition of the spoon is first-class with a good rim to the bowl and all-over antique patina. The marks are well-struck too and remain clear with a fleur-de-lys bowl mark plus another of the same to the reverse of the hexagonal stem together with two different conjoined "WD" maker's marks.
According to Tim Kent in "Sussex Silver & Its Makers", William Dodson I was born circa 1575, was in business in Lewes from at least 1600 and died in 1643. He was a prominent member of the town and described as "goldsmith". His output of silver spoons was of the highest quality as exemplified by this piece. The crisp marks on this spoon are identical to those shown in figure 31/32 (page 25) of Sussex Silver.