Lewes Seal Top Spoon by William Dodson, c.1626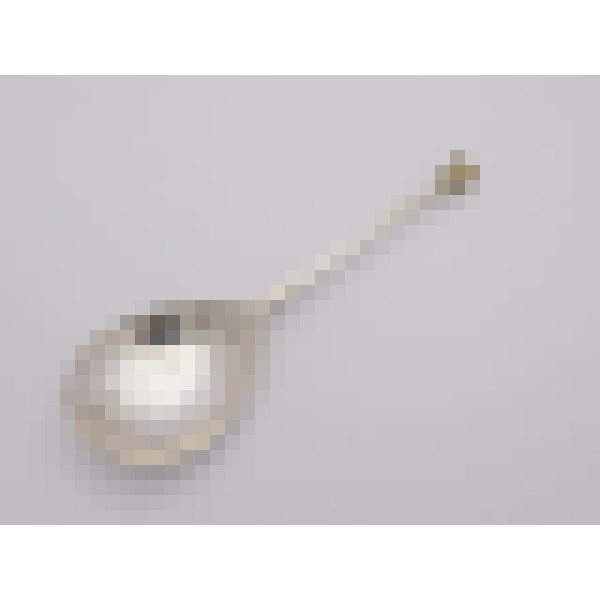 £1,450.00
Spoon - Seal top - Lewes circa 1626 by William Dodson - 15.3cm long; 28g - PE/4506
Silver from the Sussex town of Lewes is scarce and this is a good early example from there.
The cast, squat seal terminal retains some if its original gilding and is engraved to the flat plate with original scratch engraved betrothal initials that are dated to 1626 which tie in nicely with the working period of the maker, William Dodson I. The spoon is clearly marked with the fleur de lys mark for Lewes and the "W" mark of the maker.
According to Tim Kent in "Sussex Silver & Its Makers", William Dodson I was born circa 1575, was in business in Lewes from at least 1600 and died in 1643. He was a prominent member of the town and described as "goldsmith".
This early Charles I period spoon is in very good condition - the fig-shaped bowl is thinning towards to the tip and there are some scratches in this area too. The gilt finial is crisp and connected to the hexagonal stem with a step joint that was the standard method in the English provinces.