Georgian Silver Entree Dish, 1795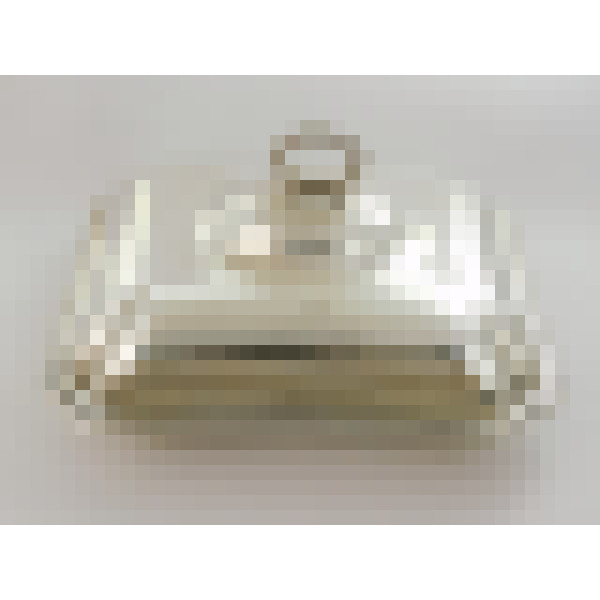 £1,495.00
Entree Dish - London 1795 by Robert Sharp - 26cm x 22cm x 13.5cm high; 1450g - YP/5585
Robert Sharp was a fabulous late 18th century silversmith specialising in the production of hollowware and the final member of a three-way partnership that originally began in 1788 in combination with Richard Carter and Daniel Smith.
This fine quality, rectangular Georgian silver entree dish is engraved with a coat of arms to one side and triple crest surmounted by a coronet of a Baron to the other and to the base. The inside of the base is also engraved with the coat-of-arms but is now very worn. The coat of arms surmounts a Latin motto "Avito Viret Anonore" which translates to "He flourishes through the honour of his ancestors". One of the three crests is surmounted by the motto "Nobilis Ira" ("Noble in Anger") - the crests belong to the Wortley, Montague and Stuart families and the arms most likely belonged to James Stuart-Wortley, 1st Baron Wharncliffe (1776-1845).
James Stuart-Wortley was the grandson of John Stuart, 3rd Earl of Bute and Prime Minister in the early 1760's and his wife Mary Wortley-Montagu, Countess of Bute, 1st Baroness Mount Stuart. James Stuart-Wortley was an influential politician in Sir Robert Peel's government and held office as Lord Privy Seal (1834-35) and Lord President of the Council (1841-45). More can be found at https://en.wikipedia.org/wiki/James_Stuart-Wortley,_1st_Baron_Wharncliffe
This elegant silver entree dish has a domed cover with removable handle and remains in fine condition with typical knife scratching to the interior.