Two-handled Silver Cup, 1782 Charles Wright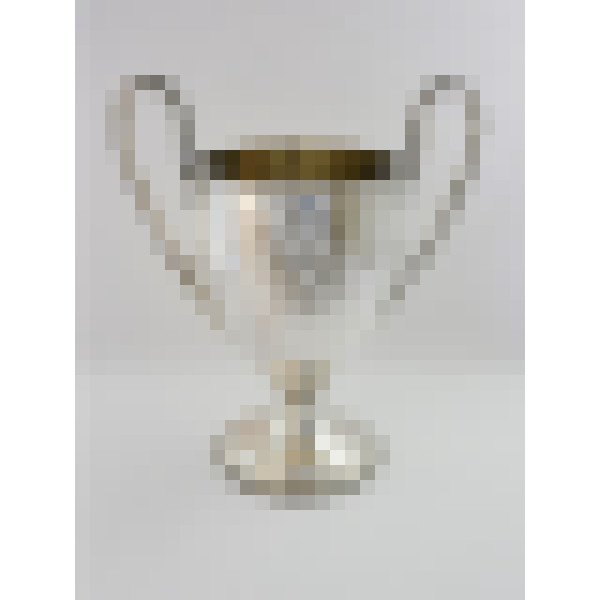 £895.00
Two-handled Cup - London 1782 by Charles Wright - 25cm high incl. handles; 21.2cm wide incl. handles; 12.5cm diameter cup; 780g - GM/1729
This is a top quality and very elegant 2-handled silver cup with typical design elements of the 1770's.
Made by the premier large worker Charles Wright, this handsome Georgian cup has beading run up and down both handles and around the base of the cup and foot. There is an engraved cartouche to both sides with a tied ribbon surmount; one cartouche is engraved with a coat-of-arms whilst the other (available to insert owner initials but never taken up) remains vacant.
The inside of this good-sized cup shows the original, beautifully worked hammer marks from the hand-raising process. The cup has a nice hefty weight with a sturdy feel in the hand and remains in excellent condition.
Charles Wright was apprenticed to the silversmith Thomas Whipham between 1747 and 1754 and went into partnership with his former master in 1757. The duo were one of the most important largeworker outfits of the early George III period producing some of the finest quality silver hollowware of the era. By 1773, the partnership had been dissolved and Charles Wright continued in business alone turning out the same high quality productions until 1790 when he retired.