Laceback Dog Nose Spoon, Exeter 1707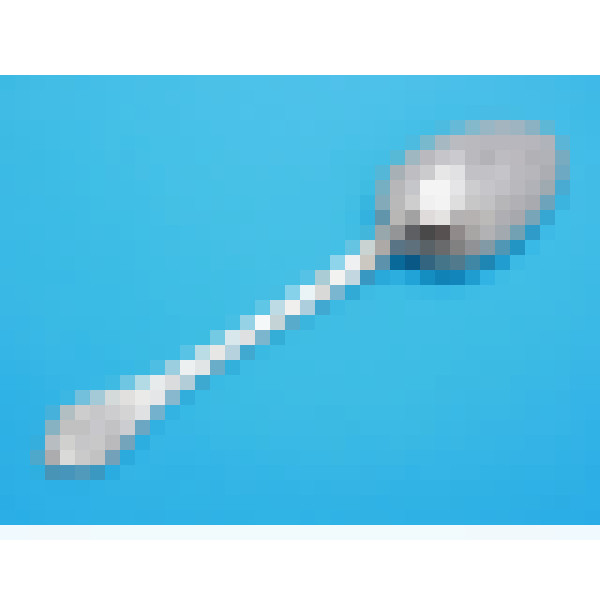 Sold
Spoon - Laceback; Dog-nose - Exeter 1707 by Edward Sweet - 20.2cm long; 45g - NJ/1884
Laceback decoration to the reverse of bowls and front of handles was a late 17th century fashion of adornment to silver trefid spoons, however here we have a very rare example of the decoration to an early 18th century silver dog nose spoon.
Emanating from the workshop of the Dunster silversmith Edward Sweet, this wonderful spoon is struck with exemplary Britannia Standard hallmarks of the Exeter assay office for 1707/8; the assay office only opening in 1701. The spoon has a wonderful elegant feel to it and bears original dot-prick engraved betrothal initials which are helpfully dated to "1708".
In addition to the scarcity of laceback decoration to a dog nose spoon, a further bonus is the fine crisp condition with just a hint of wear from use. The inside of the bowl has a few minor bumps betraying the die-striking of the decoration to the reverse side, but overall this is a very fine example of a rare spoon that remains in excellent condition.
Interestingly, a laceback trefid of 1704 by Edward Sweet is illustrated as Plate G3 in "West Country Silver Spoons & Their Marks" by Tim Kent, shares the same laceback design as this spoon and was obviously made using the same dies.