King's Pattern 123-piece Silver Canteen Strozzi Crest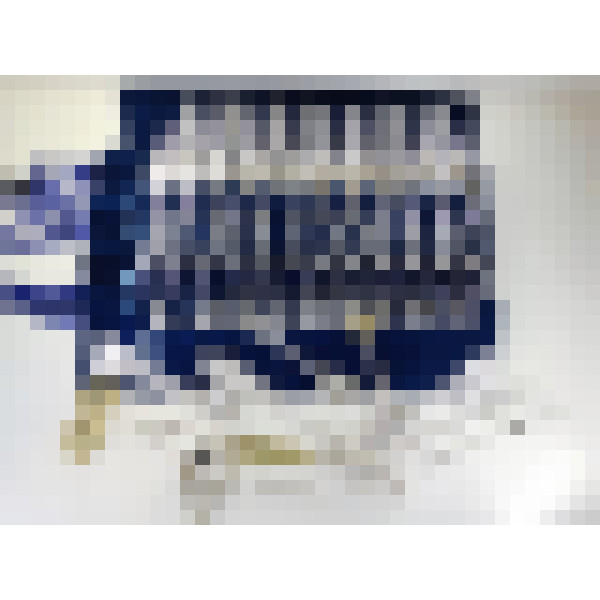 £7,995.00
123 piece Canteen – King's Pattern (12 place settings) - Hallmark: Germany c.1900 by M H Wilkens (925) – Weight: 7570 grams (243.4 tr.oz.) + - Ref. No.: KA/9875
123-piece Silver King's Pattern Canteen of Cutlery with Strozzi Family Crest & Coronet, Germany c.1900 by Wilkens
The Service
We are pleased to be offering an excellent early 20th century silver 12 place settings canteen in Kings Pattern with all pieces engraved with the crest and coronet of the famous Italian Strozzi family. The service provides for nine pieces per 12 place settings, with a good array of serving items, plus the option to purchase additional pieces.
The serving items include a large soup ladle, six good sized 10" serving spoons with a pair of matching forks, fish servers, plus a pair of sauce ladles, large sifter spoon and serving slice – all with attractive, gilt bowls/blades.
The dining pieces include good-sized table knives with original steel blades, dessert knives with silver blades and a dozen fine fish eater pairings.
The service was made in Germany by MH Wilkens and bear the German crown and moon stamps with 925 purity silver mark alongside the maker's mark. They also bear the name of the Italian retailer Janetti and a French import mark – this is a well-travelled service!
Each piece bears the engraved crest depicting three crescent moons and surmounted by the ducal coronet of the Strozzi family. The Strozzi family are an ancient Florentine family involved in banking and politics. They were once great rivals of the Medici family and went on to rule Sienna.
This is a top quality and extensive service with a very good overall weight of silver, interesting provenance and superb condition.
King's Pattern
King's Pattern is the most well known and popular of the decorative patterns. It was based on an 18th century French design and became fashionable amongst the wealthy in the early years of the 19th Century. The design encompasses a shell to both sides of the handle terminal and reverse of the bowl, scrolls down the handle shaft with a honeysuckle motif to the centre. The double-struck nature of the pattern (i.e. pattern on both sides) ensures that a good gauge of silver was used in manufacture.
Components
This 123-piece service consists of the following:
| | |
| --- | --- |
| 12 Fish Knives 21.5cm | 12 Teaspoons 15.5cm |
| 12 Fish Forks 19cm | 6 Serving Spoons 26.5cm |
| 12 Table/Soup Spoons 22cm | 2 Serving Forks 26.5cm |
| 12 Table/dinner Forks 21.5cm | Soup Ladle 35cm |
| 12 Table/dinner Knives 27cm | 2 Sauce Ladles 19cm |
| 12 Dessert Knives 21.5cm | Sugar Sifter Spoon 17cm |
| 12 Dessert Spoons 18.2cm | Serving Slice 26.5cm |
| 12 Dessert Forks 18.5cm | Pair Fish Servers 24.5/29.5cm |
Total weight of weighable silver 7570 grams (243.4 troy ounces). Additional to this weight are the 12 silver handled table knives.
Optional Extras
The above canteen was part of a larger King's Pattern service and we retain further pieces in stock (up to 36 more table forks for example!). We will be happy to quote for any additional pieces that may be required to suit your needs.
Condition
Excellent polished condition with crisp decoration. There is some minor pitting to some of the steel blades of the table knives, but otherwise this set is near immaculate.
Presentation
This canteen is offered in new anti-tarnish cutlery rolls as shown in the photos. The serving items are loose.
As with all the canteens available from our web-site, we are happy to send a sample place setting for approval, on receipt of a fully refundable surety payment, prior to purchasing this canteen.