Kenilworth Castle Silver Basket, 1840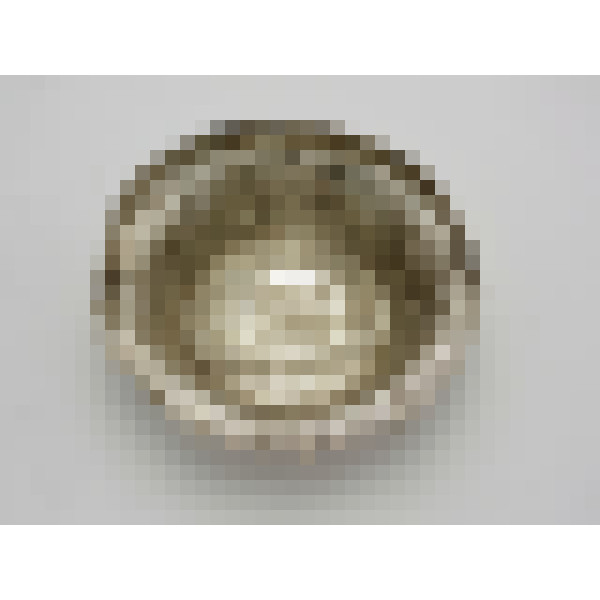 £750.00
Basket - Kenilworth Castle - Birmingham 1840 by Taylor & Perry - 13cm diameter; 102g - YJ/2352
The castle top series of silver commemoratives bought by wealthy travelers following the advent of train travel to celebrate visits to important tourist attractions are more generally found on boxes such as card cases, vinaigrettes and snuff boxes, however other items were adorned too and include the useful basket.
This sweet basket is decorated to the centre with a scene of Kenilworth Castle which was an especially popular destination following the national grief surrounding the death of the celebrated romantic novelist Sir Walter Scott in 1832 as he wrote "Kenilworth" about the decaying castle.
The basket has a nice solid feel with a foliate swing-handle that is engraved with a contemporary to manufacture engraved dedication "J.C.G. to S.S.B." to the centre. The sides of the basket are beautifully chased with floral scrolls and flower heads. The condition is excellent with neither damage nor repair and a clear set of hallmarks, including the "T&P" mark of Taylor & Perry.
The massive keep of Kenilworth Castle was built during the 1120's. The castle was further fortified by King John between 1210 and 1215, which enabled the occupants to hold out for an epic siege against the army of Henry III in 1266. The greatest period of fame for the castle came during the reign of Elizabeth I when one of her favourites - Robert Dudley, turned the castle in to a great Renaissance "prodigy house".