Huge 57cm Straining Spoon, 1814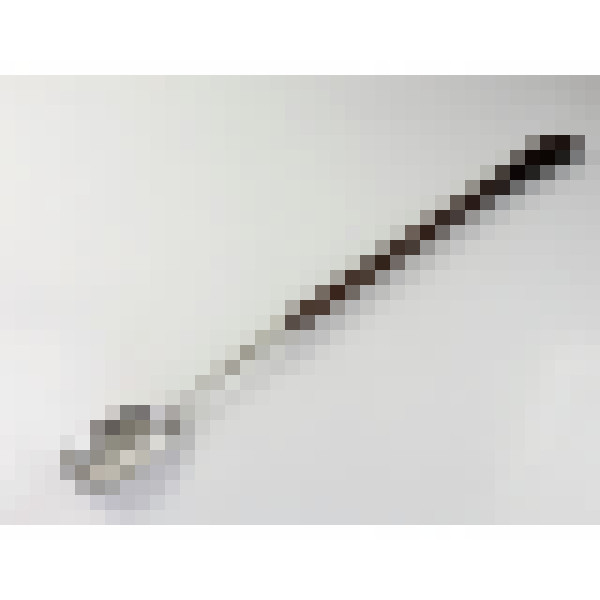 Sold
Straining Spoon - Old English Pattern (Wooden Handle) - London 1814 by William Eley,William Fearn & William Chawner - 57cm long; 255 grams - UO/6622
This is an incredible 22.5" long silver spoon with a beautifully formed wooden handle that has a lovely organic feeling.
The quality is outstanding with even the terminal of the handle carved to simulate the pip of Old English pattern. The bowl section is made from a good gauge of silver and half the bowl is crosslet and drill pierced so that it can be used as a strainer serving spoon - ideal for removing unwanted liquid. Undoubtedly made by Eley, Fearn & Chawner as a one-off commission, this great quality spoon is engraved with a double crest surmounted by a ducal coronet to the collar that holds the wooden handle.
This really is a massive spoon that would no doubt ably double as a weapon for anyone daring to criticize the food! A stunning piece.