Huge 4-pint Beer Jug, 1935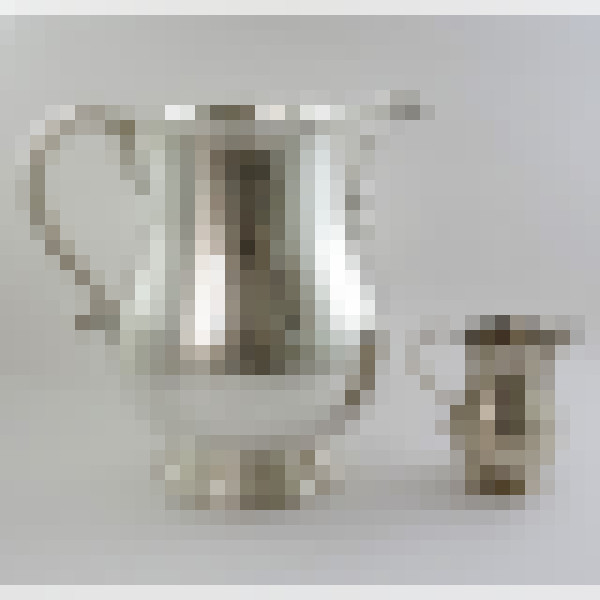 Sold
Beer Jug - Huge - London 1935 by Goldsmiths & Silversmiths Co. Ltd. - 21cm high; 22cm wide (handle to spout tip); 2200ml capacity; 1460 grams - AL/1484
Wow! This is a huge silver table pitcher taking the form of an early 18th century sparrow beak cream jug - the comparison photos will illustrate just how big this vessel is!
Holding up to 4 pints, this large jug would be ideal for use as a beer pitcher, but would be equally well employed for water, Pimms, Marguerita and other liquid refreshments.
Made by the premier London retailers Goldsmiths & Silversmiths Company, this fabulous silver jug has an amazingly heavy weight of 47 tr.oz. It just exudes the very highest quality and is the first time we have encountered such a massive example.
A truly wonderful piece of silver in excellent condition.