Georgian Silver Pocket Corkscrew, c.1780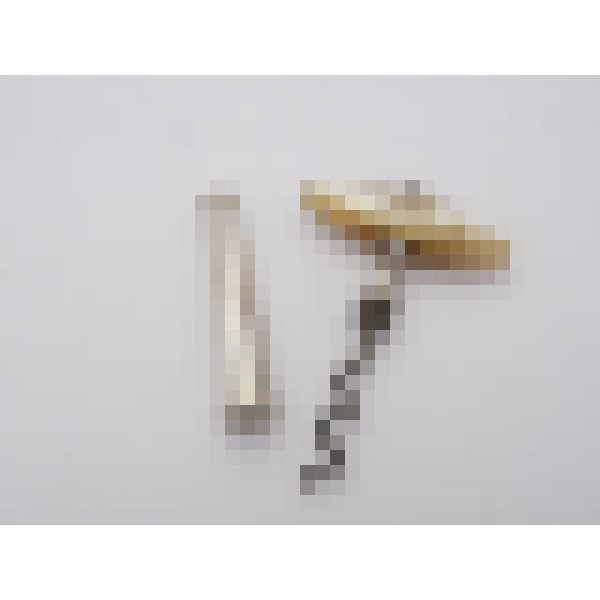 £365.00
Corkscrew - Silver Sheath & MoP Handle - London circa 1780 by Benjamin Bickerton - 9.5cm long; 36g - FJ/4726
This is a fine looking travelling corkscrew with silver sleeve and mother of pearl handle.
The steel worm is held by a silver collar and can be threaded in to the silver sheath when not in use. The sleeve is marked with the "BB" maker's mark for Benjamin Bickerton and the lack of a duty mark dates the piece prior to 1784.
This antique corkscrew is in excellent condition.