Georgian Silver Canteen of Cutlery for 12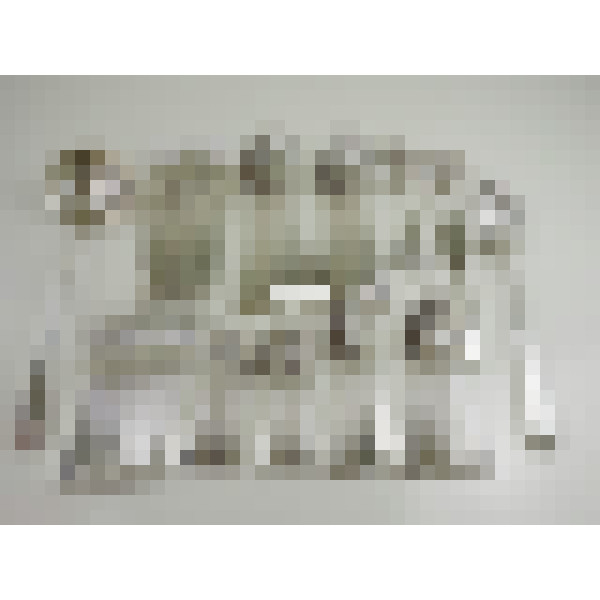 Reserved
72 piece Canteen; Old English Pattern (12 place settings) - Hallmark: London 1799-1821 by Eley & Fearn; Weight: 3000 grams (96.5 tr.oz.) - Ref. No.: WEF/9118
65-piece Silver Old English Pattern Canteen, London 1799 to 1821 by William Eley & William Fearn
The Service
We are pleased to be offering a rare opportunity to buy a Georgian period silver canteen in Old English Pattern. There are pieces enough to lay out 12 place settings plus some additional serving items
All the pieces in this cutlery service were made in London by the most important specialist silver flatware makers of the late 18th and early 19th centuries – Messrs Eley & Fearn. There are also a few pieces from 1808-14 when the partnership included William Chawner too. The pieces in this service were all hand-wrought and we have hand-picked them from our large stock to be the best matching in terms of length and proportions.
The service includes 12 traditional oval bowled table spoons that can either be used for supping soup or as serving items. The forks in this service have been chosen for having good length tines. The majority of forks to be found from this period are worn, but these forks are as good as you will find for the early date.
The serving pieces include a large soup ladle, a good 12" long basting spoon that can be used for serving too, plus a pair of sauce ladles and a master butter knife.
All the pieces have been polished and benefit from having no personalised engravings to them.
if necessary, we can add or subtract pieces from this service to suit your need. Appropriate knives can be supplied on request.
The Makers
William Eley & William Fearn were specialist silver spoonmakers. This close-knit branch of the larger silversmithing family concentrated on producing hand-wrought silver spoons, forks and serving pieces. The skills were passed down from master to apprentice and so long "bloodlines" of these relationships can be traced through the years.
The most important "family" began in the mid-18th century with Ebenezer Coker and central to the group was the partnership of Eley & Fearn. William Fearn had been apprenticed to Thomas Chawner in the 1750's and William Eley had in turn become Fearn's apprentice in the 1770's. The two silversmiths worked solo, in other partnerships and together from the 1790's through to 1823. The size of the partnership increased in 1808 when their apprentice William Chawner joined them. He went on to create the most important specialist spoonmakers of the 19th Century – Chawner & Company.
Eley & Fearn were the most prolific and produced the best quality hand-wrought silver flatware of the period. They supplied the top London retailers and had elite private clients, always producing goods to the highest standards.
Old English Pattern
Old English Pattern was first introduced circa 1770 and has always been a favoured pattern due to its elegant and simple form. It was the dominant flatware pattern of the late 18th century and early years of the 19th century.
Components
This 65-piece service consists of the following:
| | |
| --- | --- |
| 12 Table/soup Spoons 23cm | Soup Ladle 32.5cm |
| 12 Table/dinner Forks 20.2cm | Basting Spoon 30.5cm |
| 12 Dessert Spoons 17.6cm | Pair Sauce Ladles 16.8cm |
| 12 Dessert Forks 16.8cm | Butter Knife 18.6cm |
| 12 Teaspoons 14cm | |
| | |
Total weight of weighable silver 3000 grams (96.5 troy ounces)
Condition
Excellent polished condition with no engravings. The spoons retain their full bowls and the forks are in fine condition with equal length tines.
Presentation
This canteen is supplied within 5 new royal blue anti-tarnish cutlery rolls and the servers are supplied loose.
As with all the canteens available from our web-site, we are happy to send a sample place setting for approval, on receipt of a fully refundable surety payment, prior to purchasing this canteen.