Coat-of-Arms Sifter Spoon, 1794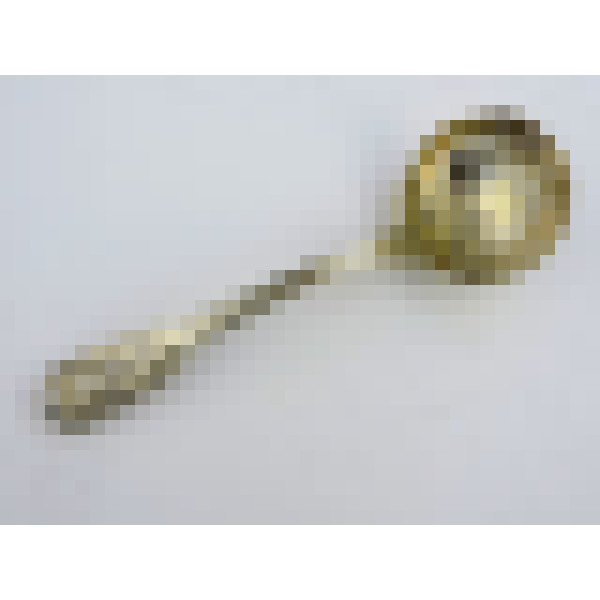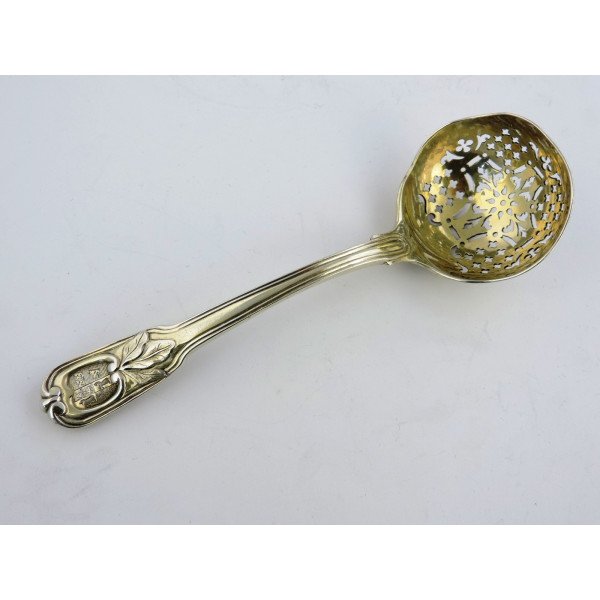 Sold
Sugar Sifter Spoon - Double Scroll & Leaf Fiddle Pattern - London 1794 by George Smith & William Fearn - 15.8cm long; 61g - GR/1774
This is a superb silver sugar sifter spoon dating from the latter years of the 18th century and made by one of the premier silversmithing partnerships of the Georgian period.
This sifter spoon is a very early and very unusual example of a fiddle pattern variant spoon with a double scroll and leaf motif to the handle and trailing flower buds terminating in a large leaf on the reverse handle. We have not encountered this design before and it may well have been a private die. The spoon exudes high quality and bears original all over gilding.
The engraved coat-of-arms within the double scroll to the front of the handle gives testament to its rich provenance and attention to detail has been given in such ideas as the wavy rim to the beautifully pierced bowl. An outstanding spoon in fabulous condition.