George III Silver Sweet Basket, 1789 by Hester Bateman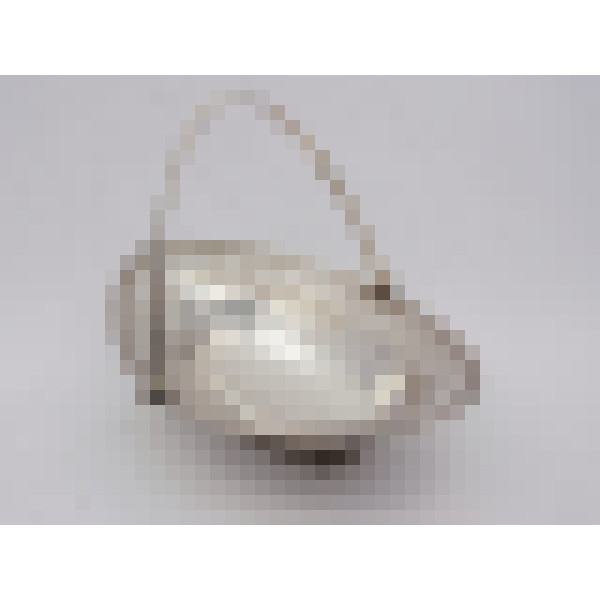 Reserved
Sweet Basket - Oval with Swing Handle - London 1789 by Hester Bateman - 13cm high (with handle up); 18cm x 13cm; 120g - KW/3554
Hester Bateman produced some beautiful pieces of silver and this George III period basket is typical of her wares.
The basket has an elegant oval form with a prettily pierced and engraved Neoclassical style border. It stands on a pierced, oval foot and has a reeded swing handle. The centre of the underside is engraved with initials.
The basket is in superb condition, with crisp decoration and a good set of hallmarks (the handle is appropriately part-marked). A lovely piece of late 18th century silver!