George I Silver Sauce Pan, 1719 by Wm Looker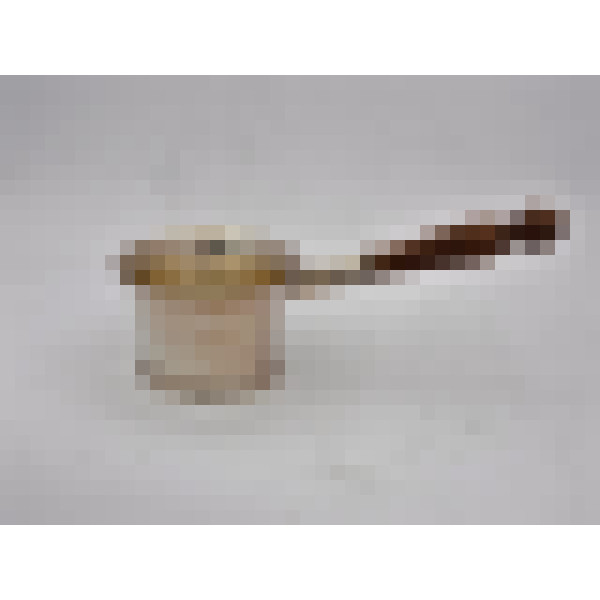 £850.00
Sauce Pan - Flared Cylindrical with Wooden Handle - London 1719 by William Looker - 19.5cm long; 8.3cm diameter bowl; 8.5cm high; 108g gross weight - CL/3737
This is a good, early example of a saucepan made from Britannia standard silver by the silversmith William Looker.
This flared, cylindrical George I silver saucepan was most likely used for warming brandy and has a wooden handle to protect the user from the heat. It has a superb set of Britannia standard London hallmarks to the underside, including the charming "Lo" maker's mark with a pair of eyes above (a rebus for "looker"). Additionally, there is a further "Lo" maker's mark to the silver sleeve holding the handle that should it be needed provides reassurance of the piece's authenticity.
The underside also bears an original dot-prick engraved and later defaced betrothal triangle to the underside with "N" (surname) above "I*I" (first names) for the happy couple. This handsome silver sauce pan is in fine condition with a good antique patina.