English Provincial Apostle Spoon, c.1674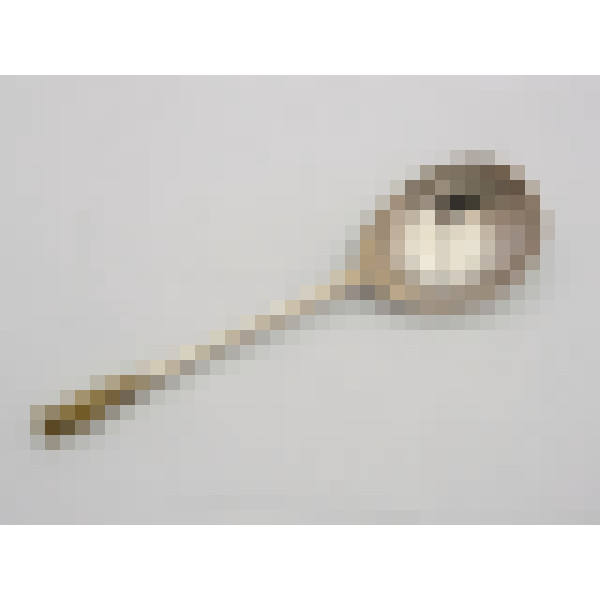 Sold
Spoon - Apostle - Circa 1674 - 17.5cm long; 43g - EV/9863
This is an intriguing 17th century English provincial silver apostle spoon.
Most likely originating from the west country, this spoon is stamped three times on the reverse stem with an "IP" (or possibly "IR") maker's mark. There are several potential candidates, but none can immediately and definitively be ascribed and so making this spoon worthy of further research.
This Charles II period spoon is typically provincial in form with the apostle finial cast from a much used mould and so lacking detail. The fig-shaped bowl is dot-pricked engraved to the reverse side with original "NB" over "IB" betrothal initials and the helpful date of "1674" which can be assumed to also be an accurate date of manufacture. Although scratched from use, the spoon remains in overall good condition with an unworn bowl and the lack of a positive ascription means that it is keenly priced too!