Thropp & Taylor Caddy Spoon, 1811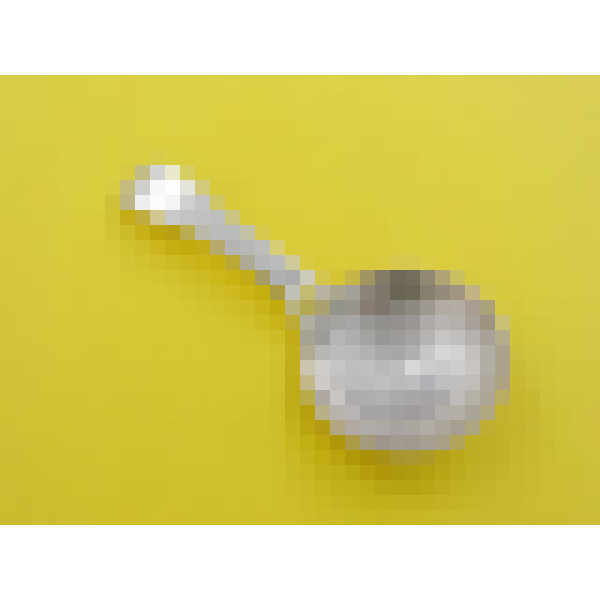 Sold
Caddy Spoon - Decorated circular bowl - Birmingham 1811 by Thropp & Taylor - 8.4cm long; 8.6g - AG/1142
The silversmithing partnership of John Thropp & Thomas Taylor was relatively short-lived and their productions seldom found, but if this silver caddy spoon is anything to go by, they produced some fine work!
The circular bowl is beautifully decorated around the central roundel with a stippled effect and an outer vine and grape tendril rim. The unusually shaped fiddle pattern handle is bifurcated as it joins the bowl and bears no personalised engravings.
The condition of this Georgian silver caddy spoon is excellent throughout.
See plate 61e in "Caddy Spoons: An Illustrated Guide" by John Norie for a near identical example.