Early Silver Dog Nose Table Spoon, 1698 Thomas Allen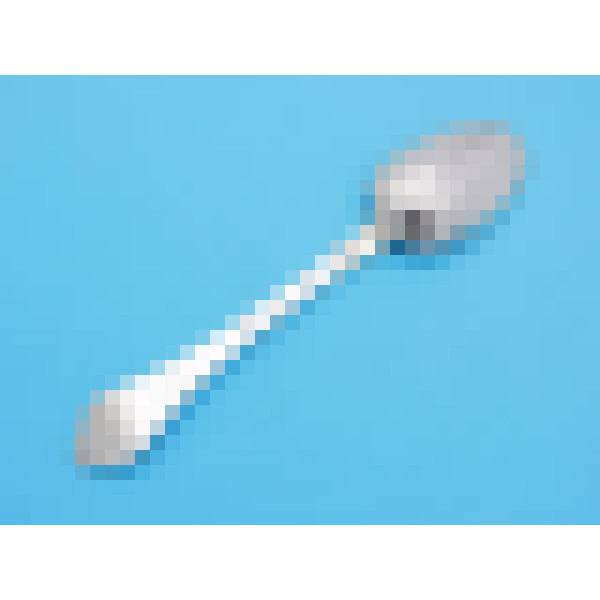 £550.00
Spoon - Dog nose pattern - London 1698 by Thomas Allen - 19.7cm long; 63g - MC/4991
This a fine quality early example of a silver dog nose spoon with a superb set of hallmarks.
Dating from the William III period, this table spoon has a good hefty feel with a weight of 2 tr.oz. The good gauge of silver used in manufacture has allowed the spoon to survive the 300+ intervening years with its thick rim to the bowl still intact with just a little thinning to the leading edge from use. The reverse terminal bears original "T*E" ownership initials.
Dog nose spoons tend to date from the early years of the 18th century, so finding one from 1698 is a great bonus with the further benefit of having a fabulous set of Britannia Standard hallmarks. The crowned AL maker's mark is for the specialist Thomas Allen who had been apprenticed to John King in 1668 and in turn taught some of the best spoonmakers of the next generation: Isaac Davenport, Henry Greene, Starling Wilford...
The stem profile of most dog nose spoons tends to be of the more rounded form, however this example still has the flat stem of earlier spoons such as the trefid, plus it has the bold rattail extension to the reverse of the bowl.
This late 17th century dog nose spoon remains in excellent condition with a fine patina and just a couple of minor dings to the bowl. It is a first class example of its type.