Duty Dodger Shell Back Spoon by TE/GS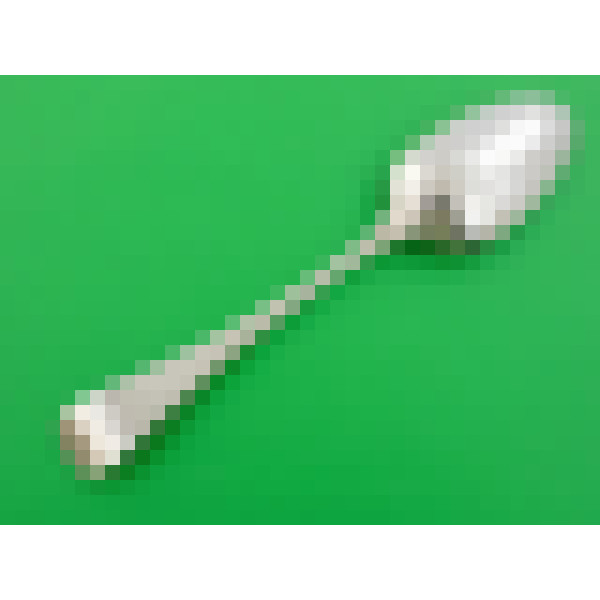 Sold
Spoon - Hanoverian Shell back - London circa 1765 by Thomas Evans & George Smith - 20.4cm long; 66g - WD/1837a
This is a stunning example of a Georgian silver Hanoverian shell back table made by the partnership of Evans and Smith with the collectable feature of duty dodger marks.
The spoon has a good, solid weight and has an excellent, crisp shell motif to the reverse of the bowl. The reverse of the terminal bears an original engraved betrothal triangle, where the "C" to the top denotes the surname of the happy couple and the "T" and "A" their first names.
The special characteristic of this antique table spoon are the five "TE/GS" maker's marks which indicate that after manufacture, instead of sending the spoon for assay, the maker avoided paying these fees and struck their own maker's mark multiple times in lieu - known as a duty dodger. There being five marks is most unusual as one would typically expect just four to simulate those applied by the assay office, plus the marks are unusually clear and easy to read and suggests that the makers had no concerns about being caught!
The TE/GS mark is recorded in Grimwade as reference 3820 and was originally entered in to the Goldsmiths Hall register in the mid-1760's, but that register is now missing, however the mark most likely belongs to the partnership between two known spoonmakers, Thomas Evans and George Smith.
All in all, this is a first rate example of a duty dodger with lots of interesting features.