Fleur-de-Lys Silver Spoon, 1830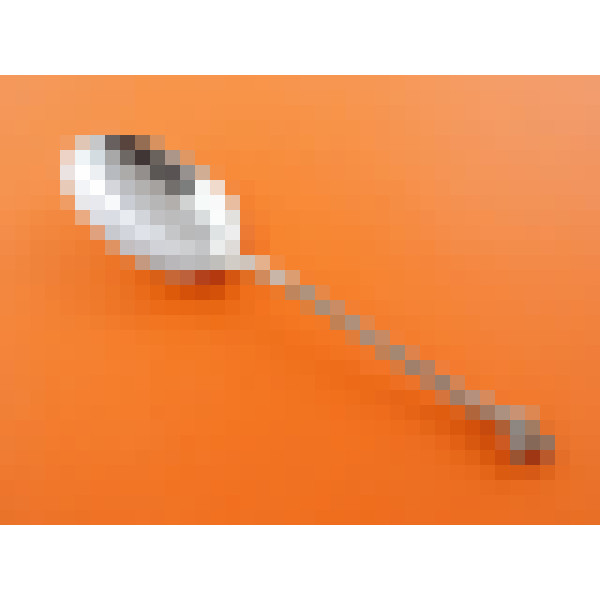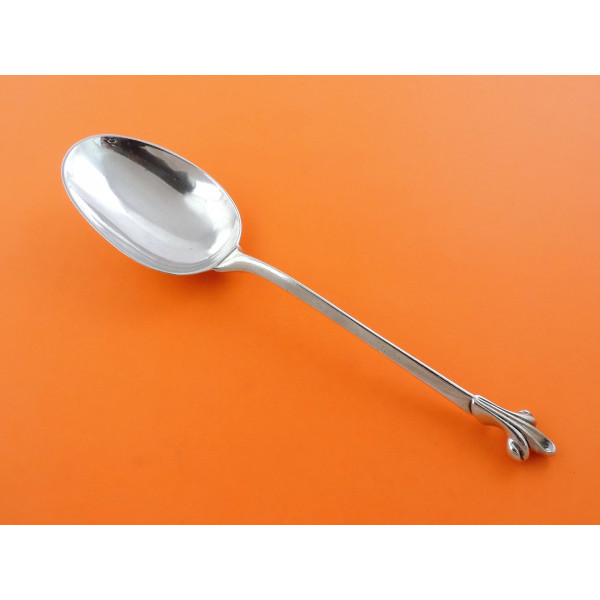 Sold
Spoon - Fleur-de-Lys Terminal - London 1830 by William Theobalds - 19.3cm long; 68g - YF/8765
This is an extremely rare form of English spoon dating from the late Georgian period and the like of which we have not previously encountered.
The spoon is designed in the French early 18th century manner with an oval bowl, diamond-shaped stem and a stylised lily terminal in the form of a cast and applied fleur-de-lys. Made by the top specialist spoonmaker, William Theobalds this spoon was likely made to match another spoon that we are currently offering (see central photo below) that was made 101 years earlier.
The spoon is in excellent condition with an unworn bowl and has a good hefty weight.