Cased Gilt Marrow Spoon, 1694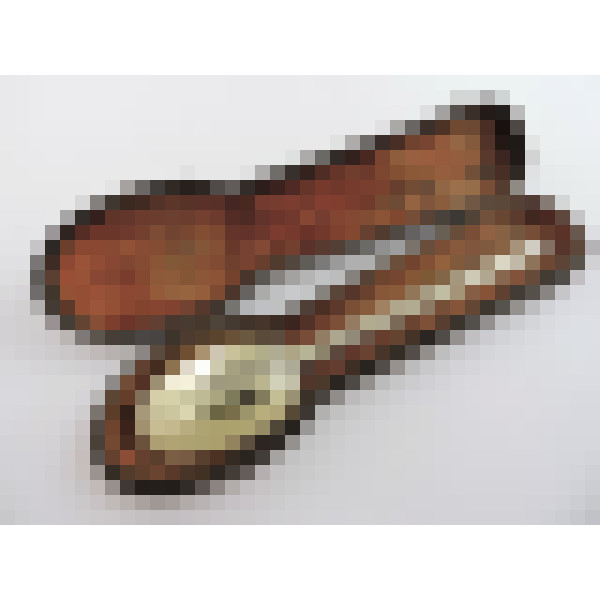 Sold
Marrow Spoon - Gilt: Acanthus Back - London 1694 - 17cm long; 21g - GG/8306</p>
A stunner! Rarely do the office girls admire one of our spoons, but this one really did the trick! Contained within its original shagreen covered spoon-shaped case, this late 17th century marrow spoon is gilt all over and is in near perfect condition.
Dating from the final year of the William & Mary period, this marrow spoon is beautifully engraved to the central front stem and all of the reverse side, including the sought after acanthus motif around the rattail to the reverse of the bowl. The original all-over gilding has a lovely mellow lemon colour and shows no sign of wear. The double ended form consists of a dessert-sized spoon bowl to one end and a narrow scoop to the other to tease out tasty morsels of marrowfat from the bone.
The hallmarks are extremely crisp although there does not appear to be a maker's mark. The case is an extra bonus and this too is in fine condition and even retains its original clasps. A fabulous piece!