162 piece Boxed Kugle Canteen, Georg Jensen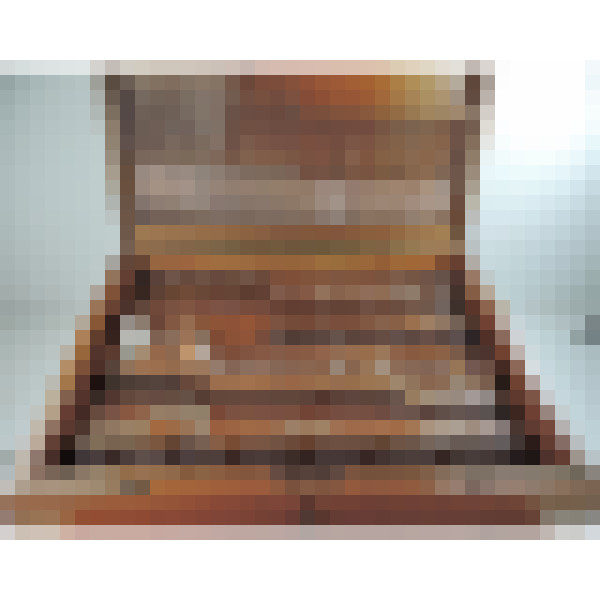 Sold
162 piece Canteen (boxed) - Beaded (Kugle) Pattern (12 place settings) - Circa 1950 by Georg Jensen; Weight: 5280 grams (170 troy ounces) + 36 knives - Ref. No.: JR/8773</p>
162 Piece Sterling Silver Beaded Pattern Dining Service by Georg Jensen circa 1950
The Service
This is an outstanding canteen of silver flatware and cutlery in the beautiful Beaded or Kugle pattern by Georg Jensen. This extensive service provides for all your needs to cater for 12 people and includes a good range of large serving pieces.
All the pieces were made by the famous Georg Jensen workshop and bear either the post 1945 Georg Jensen Sterling mark or the joint mark with the retailer George Wendel. This combination of marks and the style of the box suggest a manufacturing date from the late 1940's or early 1950's.
With the exception of three types of knife with silver handles and stainless steel blades, the pieces are solid silver throughout and appropriately stamped.
A nice feature is the presence of four slightly smaller dinner knives and forks which are ideal for those preferring smaller implements or for children (see central image, 3rd row). The pieces for the dessert and fruit courses are interchangeable with both perfectly adaptable for use with a starter course too.
There are a variety of small spoons with the 14cm spoons ideal as large teaspoons, egg spoons or for small portion desserts such as creme brulee. There are two bowl styles in this size too. The smallest spoons are perfect for tea, coffee or demi-tasse.
Beaded Pattern
This pattern was designed by Georg Jensen in 1916 and is one of his earliest designs. Its simple, yet stylish appearance ensured its continued production through the 20th century. The design encompasses a bead decoration around the handle terminal of each pieces and simple planished (spot hammered) finish in the Arts & Crafts tradition to the rest of the piece. It is also known by its Danish name of Kugle.
Georg Jensen
Georg Jensen was a Danish silversmith who opened his first silver workshop in 1904 in Copenhagen. He was to become the most renown maker of silverware in the World with shops in London, Paris, New York, Berlin and Stockholm. His company embraced the Art Deco movement of the 1920's and 30's and some of his most important patterns were designed during this period.
Between 1945 and 1951 the Copenhagen store traded as Jensen & Wendel and it is likely that this service dates from that period.
Components
This 162-piece service consists of the following:
| | |
| --- | --- |
| 12 Soup Spoons 16.5cm | 12 Fruit Knives 17cm |
| 12 Fish Knives 20.5cm | 12 Fruit Forks 14.2cm |
| 12 Fish Forks 17cm | 12 Small Spoons 14cm |
| 12 Table Knives 24.7/22.2cm | 12 Teaspoons 11.5cm |
| 12 Table/dinner Forks 19.5/18cm | 12 Coffee Spoons 9.7cm |
| 12 Dessert Spoons 18.4cm | 2 Serving Spoons 26cm |
| 12 Dessert Knives 19.6cm | 2 Serving Forks 25.5cm |
| 12 Dessert Forks 17cm | 1 Serving Spoon 23cm |
Total weight of weighable silver 5280 grams (170 troy ounces) plus 36 silver handled knives with stainless steel blades.
Condition
Excellent polished condition. The set is in beautiful condition and benefits from having no personalised engravings.
Presentation
This canteen is supplied in its original wooden box. Each [piece has its own slot to prevent scuffing with neighbours. The slots have been precisely cut so that every piece fits perfectly – the knife handles even have appropriately shaped cut-outs in the wood. The box measures 60cm x 44cm x 32cm and has an elegantly curved shape. The original key is present and when locked none of the drawers can be opened.
As with all the canteens available from our web-site, we are happy to send a sample place setting for approval, on receipt of a fully refundable surety payment, prior to purchasing this canteen.