As new Boxed 105 piece Silver Canteen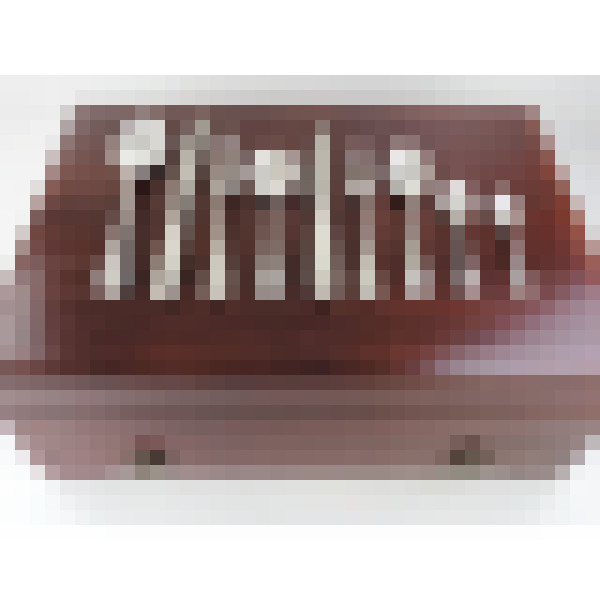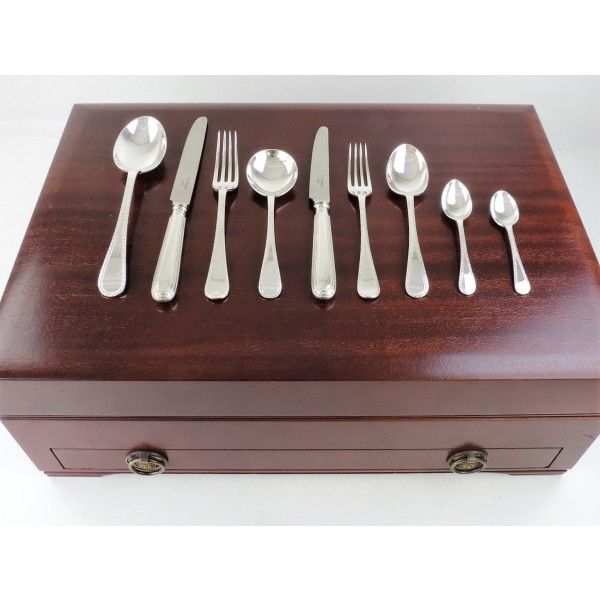 Sold
Boxed&nbsp;105 piece Canteen &ndash; Westminster Pattern (12 place settings) - Hallmark: Sheffield 2002/3 by C J Vander; Weight: 4030 grams (129.6 tr.oz.) + knives/carvers - Ref. No.: GG/1730</p>
105 piece Silver Westminster Pattern Boxed Canteen of Cutlery,
(Old English with Bright-cut Edge),
Sheffield 2002/3 by C J Vander Ltd.
The Service
We are pleased to be offering a wonderful chance to own a new boxed silver cutlery set in the highly desirable Westminster Pattern. This service provides for eight pieces per 12 place settings with additional serving spoons and carving items.
The service is in its new condition with the pieces still contained in their original sealed plastic coverings. We have unpackaged a single sample of each piece for the sake of photography. As it is 14 years old, we are selling this service as second-hand, but in reality it is exactly the same as a new set – except at a fraction of the cost!
All the pieces in this canteen were made in Sheffield by C J Vander and bear appropriate Sterling silver hallmarks for Sheffield 2002/3 and the knives are engraved "C J Vander England" to the stainless steel blades.
The carving set comprises a meat knife & fork, poultry/game knife and fork and a knife sharpener.
Westminster Pattern
This flatware pattern was labelled "Westminster" in the late Victorian period, but the style dates from the 1780's when it was called Old English Pattern with Bright-cut Edge.
Bright-cut engraving was an early form of decoration on the plain Old English pattern that was introduced circa 1770. The technique involves facets being cut out of the surface of the silver to leave a shiny appearance, as opposed to lines being drawn in the standard form of engraving.
Components
This 105-piece service consists of the following:
| | |
| --- | --- |
| 12 Soup Spoons (round bowls) 17.3cm | 12 Dessert Spoons 17.8cm |
| 12 Table/dinner Forks 20.2cm | 12 Teaspoons 12.8cm |
| 12 Table Knives 25cm | 12 Coffee Spoons 11.7cm |
| 12 Dessert Forks 18.7cm | 4 Table/serving Spoons 22.2cm |
| 12 Dessert Knives 22.8cm | 5 piece Carving Set |
Total weight of weighable silver 4030 grams (129.6 troy ounces) plus 24 silver handled knives and a five piece carving set.
Condition
Excellent polished condition throughout. Mint, unused and contained in original sealed plastic packaging.
Presentation
This canteen is presented within its original wooden box. Once the plastic packaging has been removed the set will look fantastic!
As with all the canteens available from our web-site, we are happy to send a sample place setting for approval, on receipt of a fully refundable surety payment, prior to purchasing this canteen.