Boxed 133 piece Silver Canteen by Harrods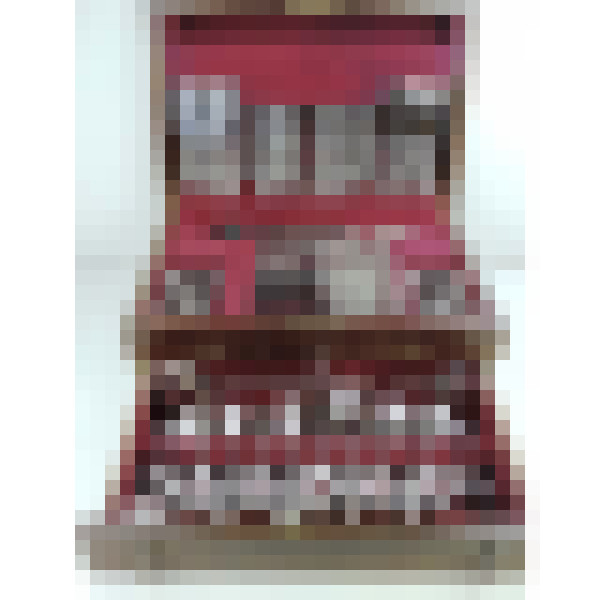 Sold
<p>133 piece Canteen &ndash; Old English Feather Edge Pattern (12 place settings) - Hallmark: Sheffield 1973/75 by R W Burridge (Harrods)&ndash; Weight: 5945grams (191.2 tr.oz.) - Ref. No.: FRWB/5443</p>
133 Piece Silver Canteen for 12 people in Feather Edge,
Sheffield 1973/5 by R W Burridge (Harrods)
The Service
We are pleased to be offering a large, expansive 20th Century silver cutlery service in Old English with Feather Edge Pattern. The service provides for ten pieces per 12 place settings with an additional array of serving pieces.
This canteen provides for all your dining needs for up to 12 people and caters for a fish course and/or soup starter, plus after dinner tea and coffee spoons, as well the usual main and dessert courses. All the pieces are fully hallmarked for Sheffield 1973/75 by R W Burridge and benefit from having no personalised engravings to them.
The maker's mark on all the silver pieces is "RWB" for Richard W Burridge, he was the managing director of Harrods, the leading luxury department store in Knightsbridge, London. The stainless steel knife blades also bear the Harrods name.

Old English Feather Edge Pattern
Old English Pattern was first introduced circa 1770 and the addition of elegant engraved decoration along the border of the handle was first seen within the first decade of production. The feather edged border gives the pieces an extra feeling of quality and breaks up the plain Old English pattern.
Components
This 133-piece service consists of the following:
| | |
| --- | --- |
| 12 Fish Knives 21cm | 12 Teaspoons 13.5cm |
| 12 Fish Forks 18.7cm | 12 Coffee Spoons 11.8cm |
| 12 Soup Spoons 16.8cm | 6 Table/Serving Spoons 20.5cm |
| 12 Table/dinner Knives 24cm | Soup Ladle 30cm |
| 12 Table/dinner Forks 19.7cm | 2 Sauce Ladles 17.8cm |
| 12 Dessert Spoons 17.2cm | Cheese Knife |
| 12 Dessert Knives 21.5cm | 3 piece Carving Set |
| 12 Dessert Forks 17.5cm | |
Total weight of weighable silver 5945grams (191.2 troy ounces). The weight does not include the 28 silver handled items with stainless steel blades.
Condition
Excellent polished condition throughout. There is some pitting to the carving sharpener and cheese knife blades.
Presentation
This canteen is offered within its original wooden box. The lid and top tray house the knives and fish eaters in individual slots (each one is sprung to allow easy placement and retrieval) and the spoons and forks are stacked in the pull out drawer. The three ladles and cheese knife sit loose in this drawer.
As with all the canteens available from our web-site, we are happy to send a sample place setting for approval, on receipt of a fully refundable surety payment, prior to purchasing this canteen.